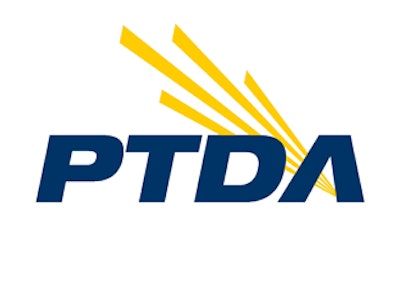 Chicago, Ill.—May 15, 2012—The PTDA Business Index indicated 1Q2012 was the eighth consecutive quarter for business growth among PTDA members, with a reading of 75.4. Compared with a reading of 67.3 for 4Q2011, the recently released first-quarter results indicate the power transmission/motion control industry is expanding at a faster pace than before. Both distributors and manufacturers saw strong growth in 1Q12.
[Note: The index reading indicates the rate of change compared with the previous period. For example, a reading of 50 indicates no change from the prior period while readings above 50 indicate growth and below 50 indicate contraction. The further the index is above or below 50 suggests a faster or slower rate of change.]
The table below provides an overview of the results from the 1Q2012 index and a comparison with 4Q2011.
PTDA Quarterly Business Index
4Q2011
1Q2012
Business Activity
68.6
83.7
New Orders
72.8
80.8
Employment
65.9
74.4
Supplier Deliveries
61.9
62.5
Inventories
64.7
69.8
Prices
83.7
87.2
Backlog
55.8
66.3
Overall PTDA Index
67.3
75.4
PTDA members participating in the Business Index expect 2012 to be another year of growth with an average forecast of 11 percent, up from 9 percent in the 4Q11 survey.
The PTDA Business Index full report is available through PTDA's website at www.ptda.org/BusinessIndex. It includes U.S. and Canadian breakout data in addition to historical data. Conducted jointly by PTDA and Cleveland Research Company, the PTDA Quarterly Business Index was modeled after the widely respected Purchasing Managers Index and tracks change in business activity, new orders, employment, supplier deliveries, inventories, prices and backlog in the PT/MC market to arrive at an overall index.
Founded in 1960, the Power Transmission Distributors Association (PTDA) is the leading association for the industrial power transmission/motion control (PT/MC) distribution channel. A U.S.-based trade association, PTDA represents 178 power transmission/motion control distribution firms that generate more than $10 billion in sales and span just over 3,500 locations in North America and 11 other countries. PTDA members also include 180 manufacturers that supply the PT/MC industry.
PTDA is dedicated to providing exceptional networking, targeted education, relevant information and leading-edge business tools to help distributors and manufacturers meet marketplace demands competitively and profitably. For more information, call +1.312.516.2100 or visit www.ptda.org.
Please contact Ginger Wheeler at +1.312.516.2100 or ptda@ptda.org for more information.