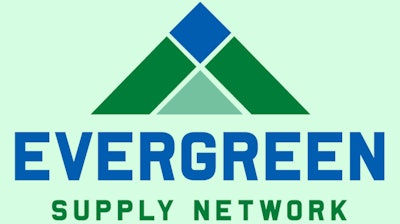 Industrial distributors come in all shapes and sizes, and any observer of the industry will tell you that bigger does not always mean better.
Smaller outfits often have the ability to carve a unique path based on nimble and effective business operations — and many times, they don't do it on their own.
In the most recent Industrial Distribution Survey of Distributor Operations, 41% of respondents told us they were members of a buying group, and 9% said they were members of a coop — figures that speak to the robust offerings available in this sector. These groups, which exist to enhance the purchasing power, relationship-building and marketing efforts of independents, have become indispensable to their strategies as they compete with bigger outfits with more resources.
With multiple strong buying groups and coops representing top companies in this market segment, there's a lot of knowledge to be gained from tapping into their observations.
We chatted with several group leaders to learn more about what they're seeing in today's industrial distributor sector, including William W. Ward, the CEO of Evergreen Supply Network at the time. Ward resigned from his position in early August.
Industrial Distribution: Tell us about the biggest goals your members have right now and how your group is assisting them in achieving those goals.
William Ward: As an independent distribution company, remaining a trusted partner and resource to our end user customers is a continuous goal for our members. This mindset is what drives our overall growth and sustainability.
Our team at Evergreen Supply Network provides our member-shareholders industry-leading training and education programs, access to the best preferred supplier brands in all product categories, and a formal business planning platform, just to name a few.
ID: What is the most critical resource you believe distributors need to be utilizing for success amid challenging business conditions?
WW: In challenging times, distributors should be utilizing technology as their most critical resource for success. Here are a few reasons why:
Digital transformation: With more customers moving online to make purchases, distributors who can offer a seamless digital experience will be better positioned to succeed. By investing in e-commerce platforms, customer relationship management (CRM) software and other digital tools, distributors can streamline operations, automate tasks and improve customer satisfaction.
Data analytics: Our member companies should be leveraging data analytics to gain insights into customer behavior, inventory management and supply chain operations. By using data to optimize processes and anticipate customer demand, our members can make more informed decisions and drive growth.
Customer engagement: Finally, distributors should be using technology to improve customer engagement. This could include creating targeted marketing campaigns using data analytics, offering self-service portals or using chatbots and other AI-powered tools to enhance the customer experience.
ID: What do you expect for 2024 and how should distributors prepare?
WW: We are expecting continued growth in non-residential construction. Multi-family housing remains steady. Despite higher interest rates, many markets throughout the U.S. are in high demand. Evergreen Members are very focused on building a solid plan and working their plan. "Planning for profit" is an annual proven process within Evergreen. In addition, continue to build capability with your most valued resources — your people.