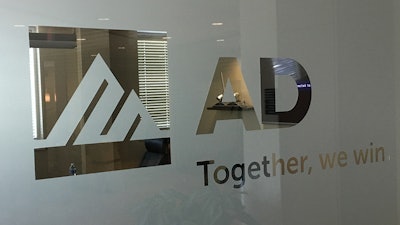 WAYNE, PA — AD, the member-owned contractor and industrial products wholesale buying and marketing group, reported a 13% increase in member sales across its 12 divisions, totaling $35 billion in the first nine months of 2019.
On a same-store basis by business unit, nine-month plumbing, heating, cooling and pipe sales were up 5 percent; industrial and power transmission sales were up 4 percent; electrical sales were up 3 percent; and building materials was up 2 percent. By country, same-store sales in the U.S. grew 4 percent, Canada was up 5 percent and Mexico decreased 5 percent.
AD's CEO Bill Weisberg said 2019 is shaping up to be a solid year for the AD community.
"In Q3, we celebrated our 100 th member going live with AD e-Content via AD eCommerce, the 25th anniversary of our Industrial and Safety – U.S. Division and record-breaking attendance at our fall meetings," Weisberg said. "We've added 239 great members this year, 208 from the three mergers we completed and 31 from our ongoing recruiting activities. In addition, 30 independents joined AD when they were bought by our existing members. Seven members sold to other members within the group. We're looking forward to a strong finish to the year, with projected total member sales at $46 billion."
AD is the largest contractor and industrial products wholesale buying group in North America. AD provides independent distributors and manufacturers of construction and industrial products with support and resources that accelerate growth. Our 800-plus independent member owners span 12 divisions in the U.S., Mexico and Canada with annual sales exceeding $40 billion. AD's 12 divisions cover industries including electrical, industrial, safety, bearings and power transmission, plumbing, PVF, HVAC, decorative brands and building materials.