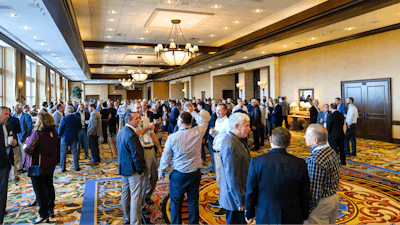 AD
WAYNE, PA — AD Industrial and Safety Division-U.S. members, supplier partners and service providers contributed to record-breaking attendance Sep. 23-26 at the Gaylord Texan in Grapevine, TX at the 2019 AD North American Meeting. More than 800 attendees joined together, with over 100 there for the first time.
AD offers a host of gatherings for members and supplier partners throughout the year across its 12 divisions in the U.S., Mexico and Canada, underscoring the importance it places on networking, building relationships and recognizing excellence.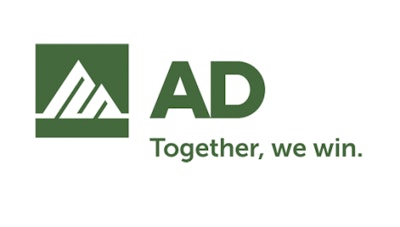 The theme of the year's meetings is "All In," described as absolute commitment, pushing the status quo, getting fully involved and having an unwavering drive with customers, business partners and fellow associates.
Marisol Fernandez, president of AD's Industrial and Safety-U.S. Division, enthusiastically took the helm for the first time at this year's meeting.
"Our North American Meeting is the highlight of our year and 2019 was no exception!" she said. "This year marks our 25th anniversary as an Industrial and Safety Division and it was inspiring to celebrate our history and collective growth. Congratulations to our members and supplier partners for achieving another record year of financial performance. Our team is truly 'All In.' We're honored to be part of the story and look forward to the next 25 years of shared success!"
Participants expressed excitement about growth, and AD shared optimism around its future following recent mergers and acquisitions within the Industrial Business Unit this year. According to President of AD's Industrial Business Unit and Chief Programs Officer Jack Templin, seven new member companies and six new supplier partners were welcomed across the Industrial & Safety-U.S. division to the AD community.
More than 240 new members have joined the AD community across of 10 of its 12 divisions to date this year.
AD's Chairman and CEO Bill Weisberg challenged and inspired attendees on the benefits of being All In. "Are you all in with what you do, who you do it with and who you do it for?" he asked participants at his keynote address, assuring the crowd, "AD is All In." As part of the week's events, Weisberg was honored for 35 years of service.
Weisberg took the opportunity to share key details on what's tracking as a record- breaking AD year, illustrating just how "All In" AD is for its members and supplierpartners. Highlights included:
A projected $46 billion in member sales this year
Year-to-date 9% increase in total member purchases in the group
Expected purchases from AD supplier partners are on track to grow by $1.2 billion
New this year to the agenda was an Emerging Leaders professional session led by Predictive Index's Melanie Wood and a Women in Industrial and Safety cocktail reception. Both sessions were well-received by attendees, who continue to benefit from a variety of agenda topics throughout the meeting including strategic partner briefings, networks, sub-networks, business meetings and booth sessions.
One highlight of the meeting was the unveiling of the 2019 AD Spirit of Independence honorees. Awardees are:
Best Annual Planning Process – PSS Industrial Group
Best Conversion for MRO – Stellar Industrial Supply & Klein Tools
Best Conversion for Tools & Material Handling – Trumbull Industries & Kennedy Manufacturing
Best Conversion for Safety & Janitorial – Tenaquip & Zoll Medical Corporation
Best Conversion for Metalworking – Hubbard Supply Company & ITW Pro Brands
Supplier of the Year Performance – Tier 1 – Pro Line Products
Supplier of the Year Performance – Tier 2 – Milwaukee Tool
Member of the Year – Performance – Tier 1 – Four State Industrial/KP Supply
Member of the Year – Performance Tier 2 – Engman-Taylor
Member of the Year – Leadership – Jon Eames, Horizon Solutions
AD MVP – Robert Fritz, Columbia Safety & Supply
Giving Back Award – 3M
Best Workplace Recognition – Quality Mill Supply Company Inc., Columbia Safety & Supply,
All Industrial Supply, Incredible Supply & Logistics
Board Member Service Recognition – Bob Mars; Mars Supply, Glenn Watt; Tenaquip & Karen Baker; Horizon Solutions
AD is the largest contractor and industrial products wholesale buying group in North America. AD provides independent distributors and manufacturers of construction and industrial products with support and resources that accelerate growth. AD's 800-plus independent member owners span 12 divisions in the U.S., Mexico and Canada with annual sales exceeding $40 billion. AD's 12 divisions cover industries including electrical, industrial, safety, bearings and power transmission, plumbing, PVF, HVAC, decorative brands and building materials.