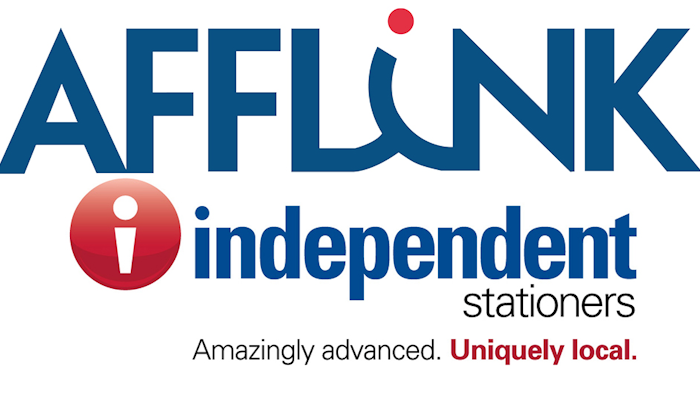 TUSCALOOSA, AL & INDIANAPOLIS, IN — AFFLINK, a sales and marketing association for independent distributors serving the facilities maintenance and packaging industries has formed a strategic alliance with Independent Stationers, a nationwide member-owned business products cooperative, to launch Affiliate Membership programs that strengthen the dealers and distributors of each organization.
"Both AFFLINK and Independent Stationers have a proven history of individual success in the market," says Mike Gentile, President and CEO of Independent Stationers. "Bringing together our shared cultures of innovation and a longstanding commitment to the independent will strengthen both organizations, and ensure our dealers and distributors remain healthy, viable businesses for years to come."
The Affiliate Memberships will open access to alternative programs and services, allow a low barrier of entry into new growth categories, and generate additional revenue streams for dealers and distributors seeking to diversify into new categories and offer customers a complete supply chain experience.
"As buyer habits change and product channels blur, we must continue to move with our customers in order to remain relevant as independents," says Dennis Riffer, AFFLINK President and CEO. "Our alliance with Independent Stationers will allow us to continue driving the value of distribution, surrounding customers with a comprehensive bundle of supply chain solutions and servicing them with local experts in their respective fields."