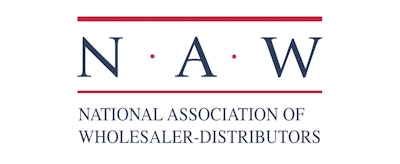 Ron Schreibman, who has been a top executive with the National Association of Wholesaler Distributors (NAW) for 39 years, will be retiring early next month. His successor is Patricia A. Lilly, who will join will join the (NAW) on Sept. 6 as Senior Vice President — Thought Leadership and Executive Director of the NAW Institute for Distribution Excellence.
Schreibman has been responsible for instituting many successful programs at NAW during his tenure and worked with associations and top executives in the distribution sector.
In making the announcement, Dirk Van Dongen praised Schreibman for his work at NAW.
"Ron Schreibman has dedicated almost 40 years to NAW and has made huge contributions to the wholesale distribution industry," Van Dongen said. "He has built the NAW Institute for Distribution Excellence into a major engine for thought leadership, which has helped enable our members to be best in class. I want to personally thank Ron for all he has done for our industry and NAW. He will be sorely missed."
Lilly has more than 30 years' experience leading and guiding associations in the distribution marketplace. Currently, she provides executive leadership for three associations and serves as a strategic planning facilitator for associations and distribution organizations.
Van Dongen added in a statement: "We are delighted to welcome Trish to the NAW staff to serve the entire wholesale distribution industry with the development of thought leadership materials. We are well acquainted with Trish's professional capabilities as she is a Past Chair of NAW's Association Executives Council, a former member of the NAW Board of Directors and Vice Chair of our research organization, the NAW Institute for Distribution Excellence. She has a deep understanding of distribution and is a very accomplished association executive with well-established, deep relationships throughout our industry."
In her new roles with NAW and the NAW Institute, Lilly will have overall responsibility for creating and disseminating industry thought leadership materials that identify industry trends and improve wholesale distribution companies' productivity and profitability.
NAW was created in 1946 to deal with issues of interest to the entire merchant wholesale distribution industry, freeing affiliated associations to concentrate on the concerns specific to their lines of trade. NAW is a federation of wholesale distribution associations and thousands of individual firms that collectively total more than 30,000 companies.
The group is responsible for bringing distribution concerns to Washington's most powerful members of Congress. Its annual summits draws some of the most prominent names in Washington, including past presidents and senior members in the Senate.