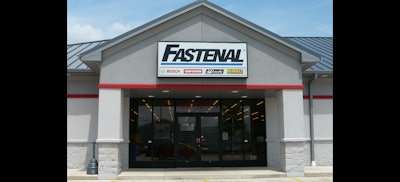 An August 12 report by the Dayton Business Journal said that Fastenal broke ground last week on a new store location in Xenia, OH, a city of about 45,000 people about midway between Columbus and Cincinnati and about 15 miles east od Dayton.
Located at 1296 Lavelle Drive, the new 5,000 square foot building will be about 2 miles southeast of Fastenal's current store at 130 S Detroit Street. It will be approximately 2,000 square feet larger than the current store.
"We've started picking up more business and we've outgrown this building," the Dayton Business Journal quoted Fastenal store manager Dustin Elliot, adding that the store would like to complete the move to the new location by the end of the year. Fastenal has two full-time employees and one part-time employee in Xenia.
The DBJ said building permits show the project will cost about $950,000 and that the new store is being built near other industrial buildings close to the intersection of Routes 35 and 68.
Fastenal's July sales report showed the company has 2,622 stores and 20,746 employees.