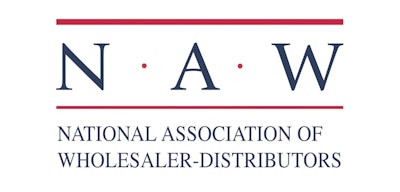 WASHINGTON, DC — National Association of Wholesaler-Distributors (NAW) and Western International University (West) have partnered to develop the Next Generation Leadership program to support leadership development within the wholesale distribution industry.
Leveraging more than 70 years of combined experience in education and wholesale distribution, West and NAW have created Next Generation Leadership to address the most significant competency gaps among the industry's rising leaders.
Next Generation Leadership blends independent, online learning with one-on-one coaching and mentoring to ensure current and aspiring company leaders will build important on-the-job skills including critical thinking, communication, meaningful feedback, relationship building, and conflict resolution.
"We're very excited to be offering company leaders this unique opportunity, and even more excited to see the results," said Dirk Van Dongen, President of NAW. "Together with Western International University, we have created a tailored program that will reap tremendous benefits as it hones the skills and competencies that today's workers need to become tomorrow's leaders."
Built on a rigorous foundation of proven educational methodologies, Next Generation Leadership was designed so employees would face real-world business challenges, engage with each other and with their sponsors, and leverage brief, consumable learning content to build their leadership skills and develop solutions they can apply at work.
"The future of the wholesale distribution industry will be defined by the next generation of skilled leaders, and by equipping its members to train those leaders, the National Association of WholesalerDistributors is continuing to prove itself as the driving force of talent development within the industry. The program we have launched together will help train individuals who will shape the industry for years to come," said Tracy Lorenz, President of West.
Executives of wholesale distribution companies are continually identifying the need for evolving employee skills and competencies that arise from new industry practices, increasing competition, and innovation in distribution. NAW and West formed this exclusive partnership to address these needs; Next Generation Leadership is the beginning of a comprehensive set of professional development solutions that NAW and West will cooperatively develop.
For more information about the Next Generation Leadership program, visit http://www.west.edu/naw.