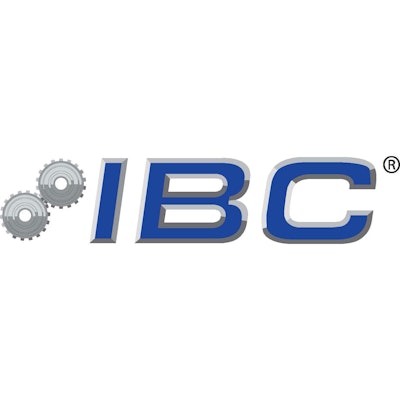 EAST GRANBY, CT — Industrial Buyers Consortium (IBC) has announced the addition of Micro 100 Tool Corporation as a preferred supplier of solid carbide boring tools, end mills, threading tools, and ring groove tools. Headquartered in Meridian, ID, the company also produces many solid carbide specialty and indexable tools.
A privately-owned company, Micro 100 has been making tools in the U.S. for nearly 50 years. The company is not only veteran-owned, but it also proudly employs numerous veterans.
Virtually unbreakable and guaranteed to solve all interrupted cutting problems — including machine welds and flame cuts — Micro 100's super carbide tools are suitable for machining all work piece materials.
"We use a proprietary process that increases the toughness of quality micro grain carbide material without diminishing carbide hardness," said Randy Nedrow, VP of Sales and Marketing.

Since being founded in the 1960s, the company has made numerous breakthroughs in tool development for machining in all types of steels, hard and soft, plus exotic aerospace materials. Most recently, Micro 100 introduced an innovative Quick Change Tooling System, including tool holders, called Micro-Quik. The system's unique three point locking structure gives maximum rigidity and centerline repeatability within .0005.
"Our carbide is 'Star Wars-space age,' as we like to call it," says Nedrow, who adds that the company's fill rates are in the 95-96 percent range, and that its annual return rate is a "ridiculously low" 0.0004 percent. "Distributors have peace of mind that when they sell our product, it simply doesn't come back."
Nedrow says Micro 100's business model and vision align well with IBC and the group's wide selection of independent distributors.
"The more we looked into becoming a preferred supplier, the more we liked the idea," Nedrow said. "We're excited to beginning a dialogue with IBC's distributor members to discuss how we can work together to mutually grow our business."
Nancy Schwind, IBC's director of business development, is equally as enthused about adding Micro 100 to IBC's cutting tool lineup.
"Our members who have spindle-related expertise will quickly recognize and appreciate Micro 100's exceptional quality," Schwind said.