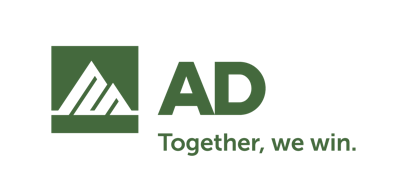 Contractor and industrial products wholesale buying/marketing group Affliliated Distributors announced on Monday that member sales across all seven divisions and three countries grew 2 percent in 2015 to a record $32 billion.
The Wayne, PA-based association said that performance within its operating segments ranged from 10 percent growth to 3 percent decline. Member sales in 2014 were a then-record $31.4 billion.
The 2 percent growth was a considerable slowdown from 2014's, when overall sales grew by 9 percent over 2013. However, the group's figures for new hires, location expansion, and acquisitions each had large increases over 2014.
In 2015 across all divisions, AD said members hired 5,569 new employees, opened 319 new locations, and made 33 acquisitions. In 2014, AD members made 2,180 hires, opened 83 locations, and made 23 acquisitions.
"Our diversified business strategy, of operating across seven industries and three countries, allowed us to capitalize on high growth areas of the economy and offset the negative impact of commodities, oil and gas and major industrial markets," said Bill Weisberg, AD chairman and CEO. "The efficiencies afforded by our scale, along with the prudent management of investments and operational costs allowed us to deliver over 100 percent of rebates to our independent member distributors and to cover 100 percent of our expenses.
"Consistent with our strategic plan to leverage our overall size to cost-effectively deliver added value to every Division, we expanded our service set to include AD eCommerce Solutions and AD HR Services. We believe that the collaborative financial investments made in 2015 put our membership in a strong position to capitalize on the opportunities in 2016."