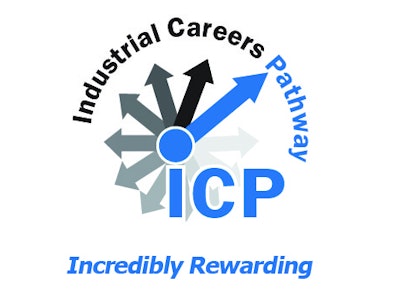 CHICAGO — Company tours can be an effective means for attracting new employees to jobs in industrial distribution. Industrial Careers Pathway has developed and released a new guide for industrial distribution employers to access for free: How-To-Guide: Giving a Company Tour.
The guide offers tips for planning and executing a company tour for community members such as school groups, potential employees and the general population. The guide was created with assistance from companies that belong to one of the seven trade associations that support ICP as Alliance Partners. These companies include: BDI (Cleveland, Ohio), Motion Industries Inc. (Birmingham, Ala.) and Van Meter Industrial (Cedar Rapids, Iowa).
The guide can be found under the Hire section of the ICP website here along with a number of other How-To Guides in the Ambassador Resources section. ICP Ambassadors are often tapped to provide company tours to help spread the word about the incredibly rewarding careers in industrial distribution to be found in communities across North America.
In addition to providing visibility about entry-level careers in industrial distribution, ICP develops and delivers useful programs, services and tools to help industrial distributors recruit, on-board, hire, manage, train and retain Millennial employees. An example is the training program, Elements of Industrial Distribution, which is available at a discount for companies with membership in ICP partner associations. ICP also publishes the ICP Talent Tipsheet, a quick-read eblast that helps employers with retaining and managing Millennial employees, a great resource for human resources professionals and offers the only job board online specific to industrial distribution. Here employers can post open positions and search for resumes of people looking for a job in industrial distribution.
ICP is a multifaceted North American workforce initiative supported by an alliance of industry associations including American Supply Association, Industrial Supply Association Education Foundation, National Association of Chemical Distributors, National Association of Electrical Distributors, NAHAD-The Association for Hose & Accessories Distribution, NIBA-The Belting Association, and PTDA Foundation. ICP links students and job seekers to career paths in industrial distribution and manufacturing through partnerships with local educators and employers.