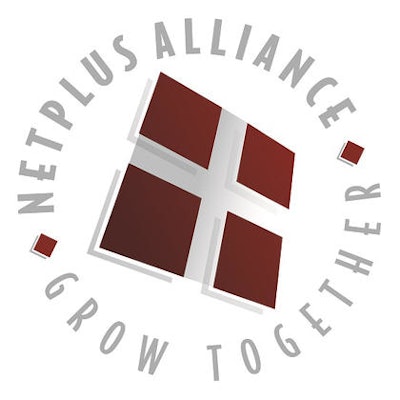 LOCKPORT, NY — NetPlus Alliance, a buying and marketing group for industrial and contractor supplies distributors, announced Monday it has welcomed to the group three new product suppliers: Dentec Safety Specialists, PHD Manufacturing, and Big Wipes, as well as new service supplier, MarginPoint.
Dentec Safety Specialists Corp. specializes in safety solutions and serves the North American market through its national network of distributor partners. The company has acquired the Comfort-Air respirator brand of US Safety, whose line of half masks and cartridges has been manufactured in the United States for more than 40 years. Located in Lenexa, Kansas, Dentec offers a wide variety of respiratory protection products, including half and full face respirators in cartridge and air supplied styles, as well as disposable respirators. For more information, visit the company's website, www.dentecsafety.com.
MarginPoint is an innovative indirect materials management solutions provider. For over a decade, the company has offered a broad spectrum of storeroom management software, mobile solutions, and industrial vending cabinets. Currently, more than 400 companies in a variety of areas, including construction, auto manufacturing, parts distributors, and many more, rely on MarginPoint solutions daily to reduce their indirect material spending and streamline their indirect material management consumption. To find out more, visit www.marginpoint.com.
PHD Manufacturing, Inc. is a domestic manufacturer in the commercial and industrial plumbing, mechanical, electrical, and fire protection industries. Since 1972, the company offers a complete line of pipe hangers and devices, as well as strut products and accessories. With one of the largest inventories in the industry, PHD's 23 stocking warehouses make the company's products accessible throughout the United States and worldwide. Visit the company's website, www.phd-mfg.com, for more information.
Sycamore USA, Inc. is a wipes specialist. The company's Big Wipes brand is designed for maximum cleaning flexibility with a long list of applications. Variations include Industrial Wipes, Industrial+ Wipes with dual-sided scrub fabric, Industrial Bio Wipes made from biodegradable fabric and formula, and automotive wipes used to clean everything from your dash to exterior to mirrors and glass. For more information, visit www.bigwipesusa.com. 
NetPlus Alliance brings industrial and contractor supplies distributors of all sizes together to improve net profit, share best practices, and open doors to new opportunities. NetPlus Alliance leverages the group power and volume from 380 distributors to negotiate rebate programs with a broad selection of industrial and contractor supplies manufacturers and wholesalers. More information about the group can be found at www.NetPlusAlliance.com.