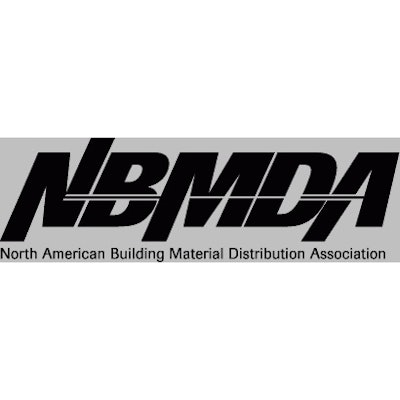 CHICAGO — The North American Building Material Distribution Association (NBMDA) has announced the organization's Board of Directors for 2015. The NBMDA Board is comprised of industry executives from both distributor and manufacturer member firms within the specialty building material, kitchen & bath and woodworking industries.
"In an improving economy and housing market, it is critical to have a strong leadership base to guide the organization," said NBMDA Executive Vice President Kevin Gammonley. "We are excited about the creativity, knowledge and vision that the 2015 board will bring to NBMDA and the industry."
The 2015 NBMDA Board of Directors includes:
Officers: 2015 NBMDA President Rick Turk, Metro Hardwoods; President-Elect Bill Sauter, OHARCO; Vice President Ray Prozzillo, A&M Supply; Treasurer Wayne Moriarty, Atlantic Plywood; and Immediate Past President Don F. Schalk, C.H. Briggs Company.
Distributor directors: Jamie Barnes, McKillican International; Jon Minnaert, Aetna Plywood; Bill Stokke, Holdahl Co.; and David Sullivan, Meyer Decorative Services.
Manufacturer directors: Tim Atkinson, Wilsonart LLC; Matthias Bulla, Grass America; Mark Carlisle, M.L. Campbell; Jim Jacquemard, C.A. Technologies; Greg Simon, Far East American; and Todd Vogelsinger, Columbia Forest Products
NBMDA would like to thank the following outgoing directors for their service to the organization and industry: Michael Darby, Capital Lumber Company; Ken Hager, Amerhart; Jeff Muller, Panolam Surface Systems; and Dan Pickett, Knape & Vogt Company.
NBMDA is a trade association representing wholesale distributors of wood panels, surfacing materials, cabinet hardware, finishes, and related products. Membership is comprised of distributors and manufacturers that serve the independent building material, lumber, and kitchen and bath dealer, regional and national home centers, as well as those that serve production companies involved in cabinetry, architectural woodwork, stock woodwork, store fixtures, solid surface fabricating, plastics fabricating, general and specialty woodworking industries. For more information, visit www.nbmda.org.