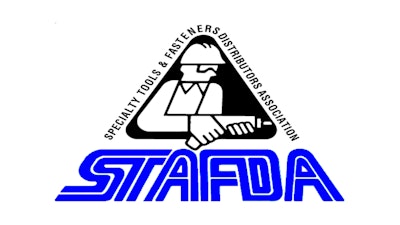 Glenn Knowlton, vice president of sales and marketing at Norton|Saint-Gobain Abrasives North America (Worcester, Massachussetts), will present the Associate State of the Industry address during the Specialty Tools & Fasteners Distributors Association's General Session, on Monday, November 11, at STAFDA's November 10-12 Nashville Convention & Trade Show.
In his role with one of the world's largest manufacturers of innovative material solutions and building distribution, Knowlton is responsible for sales, organizational growth, people development, and customer service of a 300+ sales and marketing organization. He manages all channels which focus on the Industrial, Construction, DIY Retail, and Automotive Aftermarket.
He has more than 37 years of experience with Norton|Saint-Gobain in high-profile leadership positions, an outstanding track record of achievement, strategic development and building strong teams to drive customer-centricity to maximize sales and growth opportunities.
He understands distribution as well by serving as president and CEO of Norandex Building Distribution (owned by Saint Gobain) from 2013 – 2015, accelerating growth and profits resulting in a successful sale of the business to a former competitor.
Knowlton has been the recipient of the "Reshaping Your World Award" for Growth of the Industrial Channel in 2018, the Saint-Gobain "Innovation Award" for excellence in the Automotive Aftermarket, and a two-time winner of "The Winner's Circle" award for superior Sales Performance.
STAFDA's 43rd Annual Convention & Trade Show in Nashville is for members only! Registration opens on Monday, June 24, at 8:00 a.m. Central from the members-only section of www.stafda.org.
For more information on the STAFDA Convention & Trade Show or membership, contact Catherine Usher at cusher@stafda.org, 262/784-4774, or 800/352-2981.