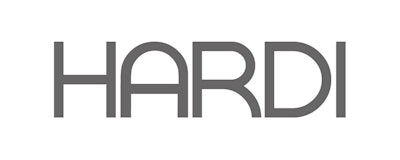 COLUMBUS, OH — Heating, Air-conditioning & Refrigeration Distributors International (HARDI) released its monthly TRENDS report, showing average sales for HARDI distributor members increased by 15.4 percent in July 2018.
The average annualized growth for the 12 months through July 2018 is 7.6 percent.

"This is a positive report in a seasonally important month," said HARDI Market Research & Benchmarking Analyst Brian Loftus. "The 15 percent was helped by an extra billing day and easy prior year comparison. We estimate the gain was in the 10 percent to 11 percent range if adjust for the extra billing day."
"The results this summer reflect the healthy and stable economy," Loftus continued. "After 94 consecutive months of job growth, consumer confidence is coasting at a very high level consistent with a high level of replacement activity. It is sad to realize the last time unemployment was this low was also the last time our government was generating a budget surplus."
Days Sales Outstanding (DSO), a measure of how quickly customers pay their bills, spiked up with the strong sales this past spring. The action was temporary, and the DSO is back to normal for this time of year near 44 days.
HARDI members market, distribute, and support heating, air-conditioning, and refrigeration equipment, parts and supplies. HARDI Distributor members serve installation and service/replacement contractors in residential and commercial markets, as well as commercial/industrial and institutional maintenance staffs. HARDI represents more than 480 distributor members representing more than 5,000 branch locations, and close to 500 suppliers, manufacturer representatives and service vendors.