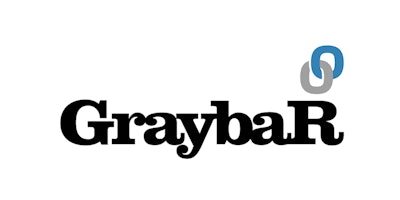 Graybar, a distributor of electrical, communications and data networking products and provider of related supply chain management and logistics services, announced that Ellen S. Rebne has been named District Vice President for the company's Minneapolis District effective Jan. 1, 2019. She will replace Thomas G. Pratt, who plans to retire after 30 years with the company.
Ellen is a 29-year Graybar veteran who currently serves as Manager, Comm/Data Business in Minneapolis, a position she has held since 2016. She previously held leadership roles as Director, Comm/Data Sales and Director, Finance in the Minneapolis District. She is a graduate of the Rutgers-Graybar Supply Chain Management Program and has earned multiple awards for her exceptional ability to achieve results. As District Vice President, Ellen will lead Graybar's business operations in a territory that includes Minnesota, North Dakota, South Dakota, and portions of Wisconsin and Iowa.
"We thank Tom Pratt for his leadership and dedication to Graybar and wish him all the best in his retirement," said Regional Vice President Dennis DeSousa. "We also congratulate Ellen Rebne on her appointment to District Vice President in Minneapolis. With her extensive leadership experience and deep knowledge of the business, we believe she will position Graybar for continued success in this territory."
Graybar, a Fortune 500 corporation and one of the largest employee-owned companies in North America, is a leader in the distribution of high quality electrical, communications and data networking products, and specializes in related supply chain management and logistics services. Through its network of nearly 290 North American distribution facilities, it stocks and sells products from thousands of manufacturers, helping its customers power, network and secure their facilities with speed, intelligence and efficiency.