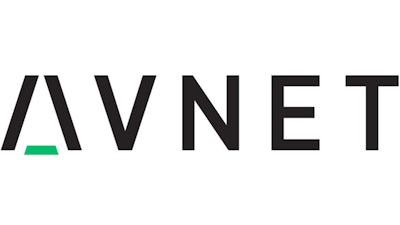 PHOENIX — Avnet announced Monday that Thomas Liguori, the company's chief financial officer, will be transitioning from Avnet to begin a new chapter of opportunities in the public, private and university sectors.
Consistent with Avnet's succession plan, Kenneth A. Jacobson, the company's corporate controller and a seasoned corporate executive, will succeed Liguori as CFO effective Sept. 6. Liguori will be available to Avnet as a senior advisor through March 2023 and will assist with the transition.
"Tom has made vital contributions to Avnet's growth since joining our team in 2018," said Avnet CEO Phil Gallagher. "We thank him for his leadership and, together with Ken, building a high-quality finance organization."
"I have thoroughly enjoyed my time at Avnet and want to express my gratitude to the finance team for their support, as well as everyone at Avnet. It has been a privilege to serve as Avnet's CFO during its 100th anniversary," Liguori said. "I wish Phil, Ken and Avnet continued success in the years to come."
Jacobson joined Avnet in 2013 and served as Avnet's interim CFO in 2017-2018, prior to Liguori joining the organization. As corporate controller, Jacobson has global leadership responsibility for the finance organizations within each of Avnet's business units, as well as management oversight of Avnet's global supply chain engagements.