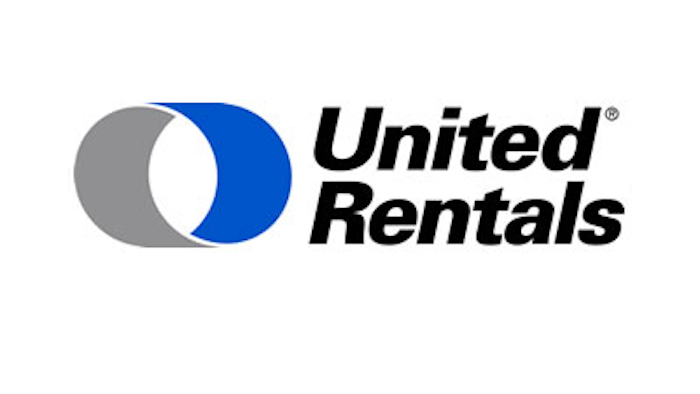 United Rentals, Inc., the world's largest equipment rental company, today announced that its board of directors has appointed Matthew Flannery, the company's president and chief operating officer, to become chief executive officer, while retaining the role as president. Additionally, the board has appointed Michael Kneeland, the current chief executive officer, to become non-executive chairman. Bobby Griffin, a 10-year member of the board and chairman of the Strategy Committee, will become lead independent director.
The appointments become effective at the company's annual meeting of stockholders on May 8, 2019, when Chairman Jenne Britell and CEO Michael Kneeland will step down from their respective positions. Dr. Britell said, "It has been an honor to help guide United Rentals through a decade of remarkable growth. The collaboration between our directors and senior management is unique in my experience, and on a personal level, it is gratifying to know that we have achieved our objectives. The transformation of the company has created substantial value for our customers, employees and shareholders. Michael has been involved in the board process from both sides for more than a decade, making him the ideal choice to succeed me as chairman."
Dr. Britell, Mr. Kneeland and Mr. Flannery have led the evolution and growth of United Rentals for more than a decade. Since 2009, the company has nearly doubled in size to approximately 1,200 locations with 18,800 employees and annual revenue of more than $7.8 billion. In that time, the company has successfully integrated numerous acquisitions, significantly expanded its strategically important specialty rental offering, and effected a cultural transformation that has elevated employee engagement, safety, innovation and customer service. The company joined the S&P and Fortune 500 in 2014, and over the 10-year period ended December 31, 2018, generated a total stockholder return of 1008%, outperforming the S&P 500 index by 830 basis points over the same period.
Mr. Kneeland said, "This succession plan is the culmination of a thoughtful and comprehensive process, made easier by the depth of our executive talent. I've worked with Matt for 20 years – he's an outstanding leader who has been integral to the successful execution of our strategy. Through changes to our customer, fleet and services mix, we have enhanced our position as the market leader and truly transformed United Rentals. There is no better executive than Matt to take the helm given his years of experience and achievements, and I'm confident that our company will be in excellent hands."
Mr. Kneeland continued, "Jenne has been a catalyst for positive change throughout our company for more than a decade. Under her leadership, our board has evolved into a model of diversity. And more broadly, her championship of inclusion has inspired hundreds of women to achieve management positions within our company, making us more attractive to prospective customers, employees and investors. In these and countless other ways, she has served as an architect of our vision. It will be a privilege to build on her legacy."
During her tenure with United Rentals, Dr. Britell was named the 2011 Director of the Year by the National Association of Corporate Directors (NACD), which cited her board leadership qualities, financial expertise and strategic decision-making.
Mr. Flannery said, "I am honored to take the baton from Michael and look forward to continuing to work alongside the best employees in the industry. Over the past 10 years, we've invested in growing our scale, technology and service offering to further differentiate United Rentals, and will continue to do so. There is tremendous opportunity to build on our leadership position. With the strong and sustainable business model we have today, our potential for continued value creation has never been greater."