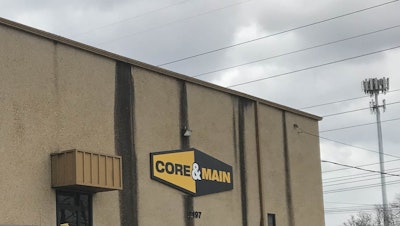 Core & Main
ST. LOUIS — Core & Main Inc. has entered into a definitive agreement to acquire substantially all of the assets of Granite Water Works Inc., a provider of water, wastewater and storm drainage products in Minnesota.
"The strong local relationships and commitment to dependable service that Granite Water Works will bring to Core & Main will greatly amplify our capabilities and presence in central Minnesota," said Steve LeClair, chief executive officer of Core & Main.
Granite Water Works is a leading distributor of high-quality waterworks and subsurface drainage supplies for contractors and municipalities in central Minnesota. Since 1990, their experienced team has consistently delivered high-quality products and personalized service to their customers from their Waite Park, Minnesota, location.
"Granite Water Works has firmly established itself as a trusted partner to contractors and municipalities in its community," said Jack Schaller, president of Core & Main. "The depth of local market knowledge its team brings makes it a terrific addition to our existing business, and we look forward to welcoming the team into the Core & Main family."
"For over three decades, our team has dedicated itself to delivering superior products and service to meet the drainage and waterworks needs of customers throughout Minnesota," said Ed Molitor, owner of Granite Water Works. "As a family-owned business, we feel that our company is a good fit for Core & Main's culture, and we are excited to join an organization that respects our heritage while offering extensive opportunities for future growth."