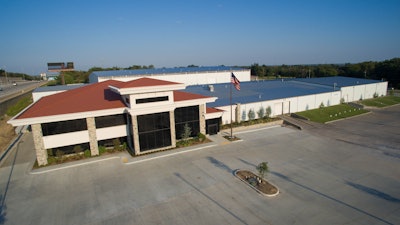 Aberdeen Dynamics
TULSA, Okla. — Aberdeen Dynamics on Wednesday announced its official acquisition of Industrial Specialties Inc.
The strategic move marks a significant step forward for Aberdeen, expanding its geographical footprint and company.
Aberdeen Dynamics is a trusted motion and control solutions that has served customers in Tulsa for 50 years. In addition to its core operations in Tulsa, Aberdeen has two other established brands within its corporate family: Valtec CNC, a specialist in aerospace machining, and Fluid Specialties, dedicated to fluid conveyance. Both Valtec CNC and Fluid Specialties are based in the Tulsa area.
The acquisition of Industrial Specialties, with locations in Oklahoma City and Duncan, Oklahoma, initiates a new chapter in Aberdeen's journey as its first acquisition. It enables Aberdeen to extend its operations into new regions and harness the 40 years of expertise that Industrial Specialties has in hydraulic and pneumatic connector products.
Additionally, both Aberdeen Dynamics and ISI share the distinction of being distributors of Parker Hannifin products, paving the way for mutually beneficial collaborations and an expanded portfolio of product offerings.
"This acquisition is the first step in our strategic plan for growth in the coming years," said Aberdeen Dynamics President Mike Spanier. "We are excited about the opportunity to diversify ISI's portfolio of products and to tap into their technical expertise. The shared values and customer-centric approach of both companies make this an ideal partnership."