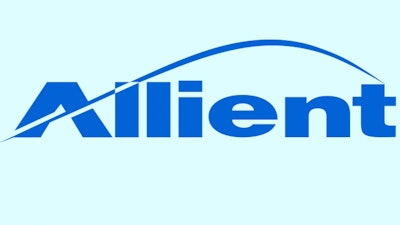 BUFFALO, N.Y. — Allient Inc., formerly known as Allied Motion Technologies Inc., announced that it has acquired Sierramotion Inc., a privately owned company specializing in designing and engineering turnkey motion components and mechatronic — mechanical, electrical and control — solutions for robotic, medical, industrial, defense, semiconductor and other precision applications.
"Sierramotion and Allient are well known to each other as they have collaborated and partnered in the past to develop industry leading solutions for the motion market. The engineering team at Sierramotion brings decades of experience in designing solutions for complex motion control problems, which we believe will advance our integrated motion solutions strategy and further enable our reach into our targeted end markets," said Dick Warzala, chairman and CEO. "Sierramotion excels at providing rapid product development, prototyping, and low volume production to improve speed-of-play for its customers. As part of the Allient family, we see the potential to enhance these capabilities by providing larger scale production capabilities for Sierramotion customers by leveraging the Allient global manufacturing footprint."
Founded in 2019 and headquartered in Loomis, California, Sierramotion has experience and know-how designing and applying products in electro-mechanical systems with moving magnets or moving coils for rotary, linear, and arc shaped applications. The company provides customized design and integration capabilities, testing, performance simulations, prototype development and low-volume production for a variety of high precision and custom critical applications.
"We are excited to be joining Allient, which provides a comprehensive global manufacturing platform to further scale our business and drive innovation for our customers. We look forward to a bright future together," said Rob Mastromattei, Sierramotion co-founder.
Financial terms of the transaction were not disclosed.