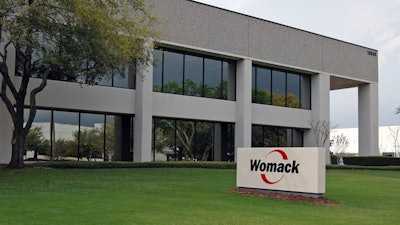 Womack
DENVER — Platte River Equity, a Denver-based private equity firm that makes control investments in North American industrial operating companies, including value-added distribution businesses, announced that Morrell Group has joined its portfolio company Womack Machine Supply Company.
Morrell is a leading distributor of automation and industrial fluid power solutions with a full suite of value-add and automation integration capabilities. Combined, Womack and Morrell's national footprint now covers 27 states across the U.S.
"By working together to combine our best capabilities, we're creating opportunities to accelerate our growth in ways that would never be possible otherwise," said Matt Oldroyd, CEO of Womack. "The combined strength of our industry expertise and experience allows us to further apply our solutions, services and products in more industries across a broader footprint than ever before. We are looking forward to welcoming Mark Garrett and Mark Majewski to our executive team."
"Joining Womack opens up a whole new world for us," said Mark Majewski, president of industrial and factory automation at Morrell. "This combination creates one of the largest automation and fluid power distributors in the United States, with extraordinary capabilities in providing end-to-end solutions for our customers across a range of industries."
"After over 40 years working with our sister company, Womack, coming together is a natural fit," said Mark Garrett, president of Morrell Group. "With our culture and values so closely aligned and a combined team of over 400 people, we have the chance to leave a lasting community impact across the U.S."
"We are excited to bring Womack and Morrell together," said Platte River Vice President Mike Reilly. "Their complementary expertise and capabilities offer national growth opportunities that will meaningfully benefit the Company's customers and suppliers. We look forward to working with the talented combined team to create a new leader in automation and motion control."