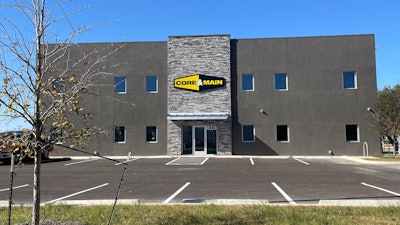 Core & Main
ST. LOUIS — Core & Main Inc. has entered into a definitive agreement to acquire substantially all of the assets of Foster Supply Inc. and R.P. Foster Inc., collectively, Foster Supply, a full-service provider of precast concrete structures, pipe, drainage materials and related geosynthetics products.
"Foster Supply is a long-established partner of choice for contractors and municipalities seeking innovative solutions to unique work site challenges," said Steve LeClair, chief executive officer of Core & Main. "Bringing the Foster Supply team into Core & Main will allow us to combine our collective expertise and differentiated product and service offerings to better meet the needs of our waterworks and geosynthetics customers."
Founded in 1981, Foster Supply is a superior resource for innovative engineered construction site solutions. It is a leading producer, installer and distributor of specialty precast concrete products, storm drains and other erosion control solutions operating from seven locations: two in Kentucky, one in Tennessee and four in West Virginia.
"Foster Supply's impressive history and commitment to delivering quality products and unmatched service is a strong complement to our existing geosynthetics product offering," said Brad Cowles, president of Core & Main. "It will be a pleasure to welcome them into the Core & Main family."
"We are proud of what our company has been able to accomplish over the past forty-plus years of providing our customers with innovative site solutions for their construction projects. We have always taken great pride in providing quality service to our customers by utilizing a family-centered approach to doing business," said Ron R. Foster, CEO and founder of Foster Supply. "We believe Core & Main shares those same values and will continue to do so when providing goods and services to our customers as we position ourselves to continue the next phase of growth together."