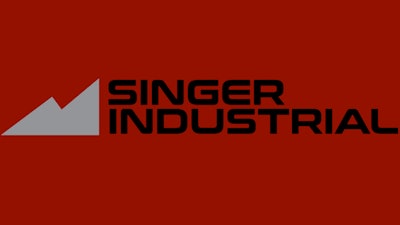 DALLAS — Singer Industrial, formerly SBP Holdings, on Friday announced it has joined forces with Hotsy Industrial Systems.
Hotsy will operate within the Fluid Power division of Singer Industrial and, with this addition, will increase Singer Industrial's North America footprint to approximately 85 locations with over 1,000 employees.
Hotsy Industrial Systems, established in 1994, has been owned and operated by Christy Thomas since 2015. Since purchasing the business, Thomas has expanded and moved into a new facility. The business operates from one location in Tucson, Arizona. Hotsy Industrial Systems is the region's leading expert in the sales and service of industrial pressure washing equipment and industrial air compressors. The business operates in several key markets, including construction, municipality and general industrial supply.
Thomas will continue to manage the operation moving forward and plans to expand the enterprise through organic growth and cooperation with Watts Steam Store and other Singer Industrial companies.
"We have been proud to serve Arizona for years. We are extremely confident that this transition will benefit our employees and our customers by delivering the same excellent service while providing a stronger network of resources and expanded offerings," Thomas said. "We are excited to join the Singer Industrial family with their exceptional leadership, our shared values, and their many years of experience in supporting and growing businesses for long-term success."
"We are excited to have Christy and her team join the Singer Industrial family," said Scott Wojciak, president of the Singer Industrial Fluid Power division. "They've built a great business from the simple philosophy of providing the best products and services to their customers which aligns well with our Singer Industrial culture."
"Christy and her team have excelled with best-in-class customer service, similar to our focus within Singer Industrial. We are excited to have the Hotsy Industrial Systems team join our group and I look forward to working with them as we share best practices, service capabilities and growth plans," added Watts Steam Store General Manager Tracy Watts.