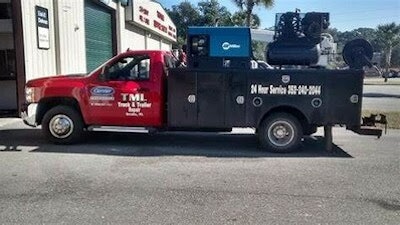 FleetPride
FleetPride, the nation's largest distributor of truck and trailer parts and service provider in the independent heavy duty aftermarket, has acquired the assets of TML Truck & Trailer Repair, based in Ocala, Florida.
"We are very excited about the acquisition of TML Truck & Trailer Repair. Todd Lewis and the team are well known as trusted partners who focus on quality service while providing a great customer experience. We look forward to being able to continue that tradition as we grow that market for all our customers," said Mike Harris, FleetPride senior vice president of sales and operations.
Founded in 2012, TML Truck & Trailer Repair is a full-service shop operating on heavy duty trucks and equipment. Its central footprint deepens FleetPride's coverage in the region.
"FleetPride shares our passion for delivering value and continually creating personal and professional opportunities for our team," said Todd Lewis, Owner, TML Truck & Trailer Repair.