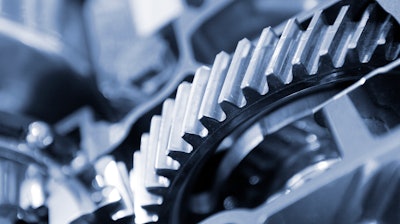 MIAMIVILLE, Ohio — AIM MRO Holdings LLC announced that it has acquired Tribologix, a leading provider of engineered surface coatings.
Terms of the transaction were not disclosed.
This strategic addition marks AIM MRO's first acquisition since becoming a portfolio company of AE Industrial Partners LP, a private equity firm specializing in aerospace, defense and government services, space, power and utility services, and specialty industrial markets. Ben Ehrens, CEO and president of Tribologix, will be staying on with the company as a consultant.
AIM MRO is a leading manufacturer and supply chain manager of highly engineered consumable repair products and materials used primarily in the aerospace aftermarket. For almost 30 years, the company has cultivated a reputation as a trusted provider of unique proprietary products and material management services with highly responsive customer service.
Tribologix, founded in 2004 and headquartered in Golden, Colorado, develops and supports dry film lubricants for extreme environments. These are solid materials that provide low frictional resistance between surfaces operating in a vacuum, or the atomic oxygen of low earth orbit (LEO), as well as extreme temperatures from -130°C to 350°C. Tribologix provides its friction and wear-reducing technologies to aerospace, defense and energy customers.
"Tribologix's high-tech, cutting-edge coatings and extensive testing have made it a trusted name in surface engineering for extreme environment applications, where the elimination of friction and wear is a mission-critical factor for non-serviceable mechanical components. We're excited to add these products to our suite of state-of-the-art offerings," said AIM MRO CEO Scott Wandtke. "We look forward to working with Ben and his dedicated team to better serve our new and existing customers."
"Since inception, Tribologix has made significant investments in new technology to further improve the performance of our coatings. We take exceptional pride in our work and are committed to pushing the limits of materials science," said Ehrens. "We are confident that AIM MRO is the right partner to help us grow our business to reach our full potential and keep innovating to meet our customers' evolving needs."