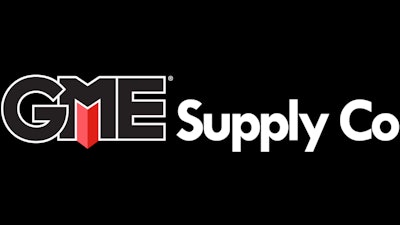 COLUMBIA, Mo. — GME Supply is pleased to announce its acquisition of Farwest Line Specialties LLC, based in Atascadero, California.
Farwest has spent decades helping utility line workers and infrastructure professionals be safe and productive on the job. This acquisition supports GME's strategy to expand throughout North America while serving contractors across infrastructure-related industries including telecommunications, utilities, renewable energy, and commercial construction.
"Farwest is a great fit to join our team," said Caleb Messer, president and CEO of GME. "There is immediate crossover between our existing customers, and the partnership will expand our capabilities and GME's ability to provide unmatched customer service and expertise. Beyond expanding the product offering available to Farwest customers, the acquisition also provides additional locations, opportunities for stocking product, and technology features like GME PRO and Gearcor to make it easier and faster for customers to get the gear they need."
"We at Farwest Line Specialties strive to offer great customer service, product availability and product knowledge. We also value customer relationships," said Matt Clemens, COO of Farwest. "Our values align with those of GME, and we look forward to teaming up as we seek to improve the customer experience with greater accessibility to products, advances in technology and a larger team."
"Platte River Equity welcomes the Farwest team members to the GME organization. The acquisition expands GME's supplier relationships and presence in the utility market, mirroring how prior acquisitions have enhanced GME's presence in other infrastructure-related industries," said Mike Reilly, vice president of Platte River Equity.