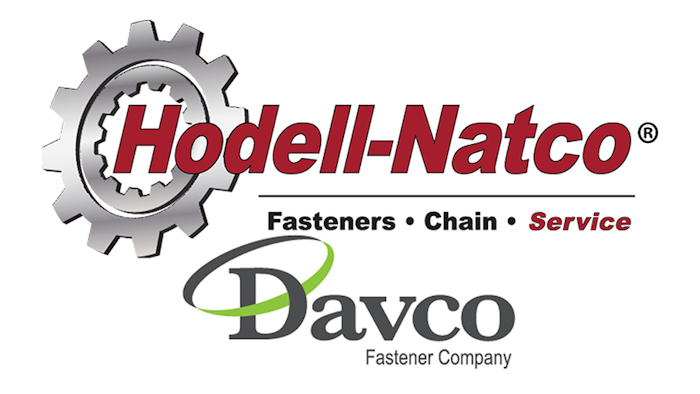 CLEVELAND, OH — Hodell-Natco Industries acquired Davco Fastener Company on Dec. 1. The move was a strategic one that gives Hodell-Natco a stronger foothold in the OEM market. Kevin Reidl, President of Hodell-Natco, worked together with Dave Potts, President and Owner of Davco Fastener Company on this mutually-beneficial transaction.
Hodell-Natco President, Kevin Reidl, views the acquisition as the perfect step in Hodell-Natco's growth strategy.
"You don't often come across another business that is so wholly aligned to your own business both strategically and philosophically," Reidl said.
From a product standpoint, the acquisition provides Hodell-Natco with very logical product line extensions. Davco Fasteners offers additional
custom and specialized product lines which will allow Hodell-Natco to appeal to a broader customer base.
Reidl goes on to say, "The similarities between the two companies are profound."
As for Davco, Dave Potts explains that it took many meetings with interested buyers over several years before he made the decision that Hodell-Natco was the right buyer for his company.
"Davco was being pursued for acquisition by a number of companies before I talked with Kevin at Hodell-Natco," Potts said. "After meeting Kevin and getting to know his values and long-term business strategy, this deal just made sense."
Potts acknowledges that his customers and suppliers have been critical to Davco's success over the years.
"It was important to me to be acquired by a company that would continue to service our customers with the same great care we have given them for the past 32 years," Potts said.
Potts says that he, his family and their employees are excited to be integrated with Hodell-Natco's team for years to come, stating, "It really is the perfect fit."