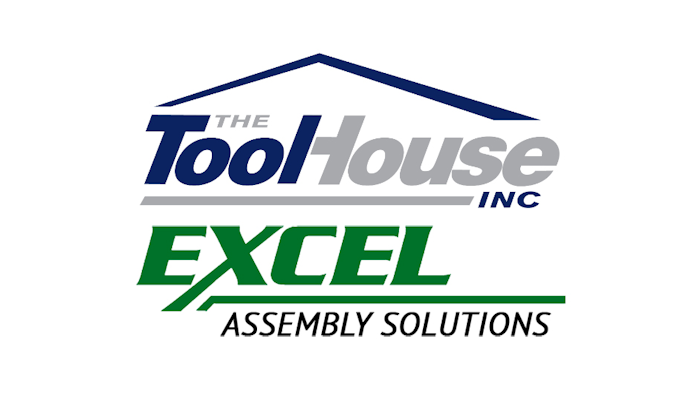 CLEVELAND, OH — The Tool House Inc, a midwest distributor and industrial engineered solutions company for manufacturing, announced Wednesday that it signed an agreement to acquire the assets of Excel Assembly Solutions, a provider of industrial tool sales, tool calibrations and service. Excel Assembly Solutions is in the Cleveland, OH area.
The Tool House Inc is currently a force in manufacturing technology and engineered solutions for industrial manufacturers with branches in Minnesota, Michigan, Missouri, Iowa and headquartered in New Berlin, WI, a suburb southwest of Milwaukee. The Tool house focuses on the industrial internet of things, error proofing solutions, material handling, as well as, augmented reality integrations. They are known for their strong educational elements for engineers and manufacturing professionals with regional traveling demonstrations and regional specialty trade shows. The Tool House has maintained deliberate and consistent strategic growth in the region since it was opened in 1983. The growth focuses on acquiring strategic partners with complementary strengths and allows for expanded territory product engineering support.
Excel Assembly Solutions has a strong customer service department and proven track record in modern digital sales and support coupled with a solid ISO 17025 calibration laboratory. The acquisition of Excel's assets will allow The Tool House to provide expanded engineering support in the region and provide advanced distribution capabilities.
"The Tool House is very excited about the Ohio market and the potential the opportunity brings. We have worked to retain a core group of key people from the Excel group as we transition from Excel Assembly Solutions to The Tool House, Inc in the Ohio market," says Chip Paulsen, VP at The Tool House, Inc.
"The Tool House brings a much-welcomed customer service staff and technical support group that puts us in a much stronger position to serve our Ohio customer base," comments Ron Hauck, c-commerce sales engineer at Excel Assembly Solutions.
The Tool House will seek to maintain and expand upon Excel's existing customer relationships offering expanded services, support and truly become a single-source manufacturing partner. You can reach The Tool House's local Ohio branch at (800) 829-4174 or email info@toolhse.com.