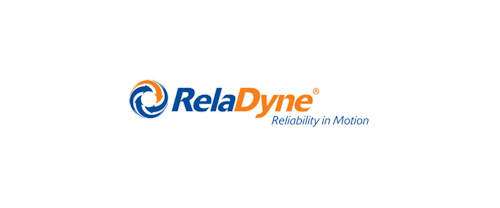 CINCINNATI, OH — RelaDyne has announced the recent acquisition of the lubricants and commercial fuel divisions of Slidell Oil Company, a distributor of lubricants, fuel and diesel exhaust fluid in Alabama. With the Slidell Oil locations in Montgomery and Demopolis, this acquisition significantly expands RelaDyne's geographic density and capabilities within Alabama.
Slidell Oil began as a Shell Oil Company jobber in Louisiana in 1948 and has since grown to span Mississippi, Alabama, Florida and Georgia marketing retail fuel programs for Shell, Chevron, Texaco, Valero, and Liberty brands. Now, this top-tier division of Slidell Oil Company is joining the RelaDyne family.
As a provider of lubricants, fuel, diesel exhaust fluid (DEF) and industrial reliability services, RelaDyne will be better able to fulfill the needs of its existing Alabama customers as well as provide new products and services to an expanded three-state area with Slidell Oil's market reach.
"First and foremost, we welcome all the Slidell Oil customers and associates to the RelaDyne family," says Larry Stoddard, RelaDyne President and CEO. "We feel the Alabama market continues to present abundant growth opportunities for RelaDyne's wide breadth of products and services as well as expanding opportunities for current and now new RelaDyne associates. We are committed to the Alabama market and community through this, our third acquisition in Alabama."
"RelaDyne is such a great fit for our people and our customers," states Brian Baker, owner and co-CEO of Slidell Oil Company. "We intentionally partnered with RelaDyne because of their reputation, and we knew they would take great care of our associates and our customers. RelaDyne will provide our associates with expanded opportunities and our customers with new products and services we could not previously provide with our resources." Brian and Keith Baker are third-generation family owners and are honored to have the lubricants and commercial fuel portion of their family legacy join the rest of the family-owned companies within RelaDyne. This acquisition will have no impact on Slidell Oil's retail and wholesale fuel operations.
RelaDyne continues to be the "Acquirer of Choice" in the lubricants, fuel and reliability segments. "The purchase of the Lubricants and Commercial Fuel Divisions of Slidell Oil Company represents our seventh acquisition of 2016," says Jeff Hart who leads RelaDyne's M&A activities and is the company's CSO. "We are continually looking to acquire leading businesses with great people and great customers; Slidell Oil is yet another great example of that. Our M&A team at RelaDyne is focused on adding new geography, new capabilities and more density within our current footprint as we continue to create a national distribution platform."
About RelaDyne         
RelaDyne, headquartered in Cincinnati, Ohio, is one of the nation's leading providers of lubricants, fuels, diesel exhaust fluid (DEF), and reliability services for industrial, commercial, and automotive businesses in the United States.