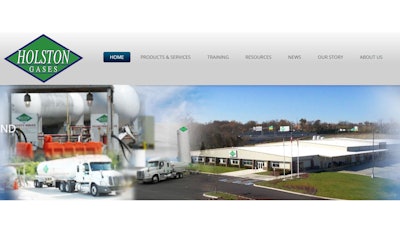 Knoxville, TN-based Holston Gases on Wednesday announced it has completed the acquisition of Welders Supply & Equipment, Inc, which operates in Nashville and Gallatin, TN. Holston said it will continue to operate from both those locations.
Holston is an independent distributor of industrial, medical, propane and beverage gases. With the acquisition, it has 29 locations across the seven states of Tennessee, Kentucky, Alabama, Virgina, Sourth Carolina and North Carolina. Holston is a full-line welding supply company, also carrying safety and industrial supplies.
"We are very pleased to add the Welders Supply & Equipment employees, customers and product lines to those of Holston Gases. This is a perfect fit," said Holston president Robert Anders in a statement. "The gas and supply products of Welders Supply & Equipment will compliment those of Holston Gases, allowing the customers to consolidate their purchasing with one vendor at competitive prices."
According to its website, Welders Supply & Equipment is a family-owned and operated business that has served the Nashville area since 1978.
"We are very proud to become a part of the larger Holston family," said Welders owner Norma Sisemore. "Combining our expertise with Holston's people and resources will be great for our customers. We've known the Holston gases folks for a long time, and we think a lot of them. Our customers will really benefit from this combination."