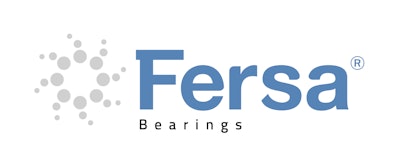 STEYR, AUSTRIA — Zaragoza, Spain-based Fersa Bearings has acquired a 49 percent stake in Austrian bearings manufacturer NKE Austria GmbH.
Both manufacturers combine their strengths and competences to become even stronger strategic suppliers of bearings for global OEMs and distributors in their market segments, with NKE as a premium alternative for the industrial market sector, and Fersa in the automotive market sector.
Both bearing companies complement each other and combine know-how in manufacturing and distribution of bearings for many years. Through this new partnership, the Spanish multinational company together with the Austrian bearing manufacturer will now have three state-of-the-art production facilities, five distribution centers as well as three R&D centers.
Both brands operate independently. Goal of this European cooperation is to offer customers more possibilities and solutions, and the generation of synergies to ensure common business development and growth.