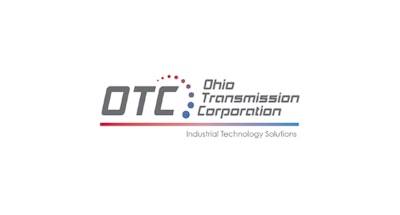 Ohio Transmission Corporation – No. 42 on Industrial Distribution's 2015 Big 50 List – announced Thursday that it has acquired fellow Ohio distributor PumpTek.
Monroe-based PumpTek, which specializes in pumps with seal-less technology, will operate as a division of OTP Industrial Solutions to provide solutions for industrial motion control, fluid power, power transmission, and pumping systems.
OTC CEO Phil Derrow said PumpTek has a sales presence in much of OTC's current footprint, including Ohio, Indiana, Kentucky, and Pittsburgh.
"PumpTek has significant expertise in magnetic drive, or seal-less, pumps from Innomag, one of the premier mag-drive lines and now part of the Flowserve portfolio," Derrow said. "OTC will be able to leverage this expertise across most of our territory and customer base."
The acquisition brings OTC to 24 locations throughout the midwest, south, and northeast, along with eight service shops, and increases its headcount to more than 650.
OTC said that since PumpTek's founding in 1999, its services have included engineering support, field service, inspection and evaluation, pump repair and troubleshooting.
"Scott and I, and the rest of our fellow team members at PumpTek, are very enthusiastic to join forces with a company of OTC's caliber," said Tim Marklay, managing partner at PumpTek. "For the past 17 years, PumpTek has worked arduously in applying seal-less pump expertise to bring value to a broad customer base in the industrial market segments that we serve."