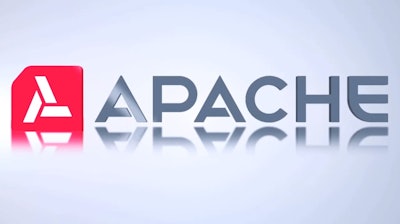 CEDAR RAPIDS, IA — Apache Inc. on Wednesday announced the company's acquisition of Portland, Oregon-based Pacific Belting Inc..
The acquisition will increase the company's reach and enhance its ability to serve customers in the western United States and Canada.
"Every step our company has taken in our growth strategy is geared towards getting our customers what they need," said Tom Pientok, Apache president and CEO. "Over the past several years Apache has made very intentional, targeted moves to continually improve the level of support we provide our customers. Pacific Belting offers some unique capabilities to complement Apache's existing expertise and provides us with the location we needed west of the Rockies."
"I am extremely proud of the business that we've built, and I want that to continue," said Ken Crain, president of Pacific Belting. "As I explored the possible scenarios, it was very apparent that Apache's vision, culture and strategy were well aligned with where we need to be for our customers."
Crain is widely recognized for his knowledge and expertise in the belting industry, and is known as one of the pioneers of the hot-bonded vulcanization technique frequently used in sidewall belt construction. He will remain with the company through the ownership transition. Jason Crain will remain in the role of general manager – West Coast Operations.
Based in Cedar Rapids, Iowa, Apache recently opened a new location in Dallas, Texas. This closely followed the May groundbreaking for a 90,000 square foot addition to the company's primary distribution facility in Cedar Rapids. Over the years Apache has made several other acquisitions of fabricators of heavy-duty and lightweight belting, industrial and agricultural hose products, and molded rubber products.