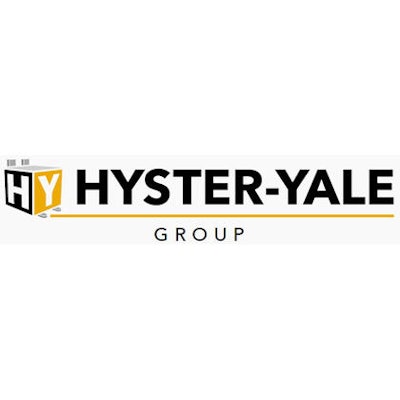 CLEVELAND, OH — Hyster-Yale Materials Handling, Inc. announced Wednesday that its wholly-owned operating subsidiary, NACCO Materials Handling Group, Inc., which designs, engineers, manufactures, sells, and services a comprehensive line of lift trucks and aftermarket parts marketed globally primarily under the Hyster and Yale brand names, will change its corporate name to Hyster-Yale Group, Inc. effective Jan. 1, 2016. Also, in connection with this name change, Hyster-Yale Materials Handling, Inc. and Hyster-Yale Group, Inc. will adopt a new corporate logo on Jan. 1.
The name change is designed to reinforce Hyster-Yale Group's position as the operating company under Hyster-Yale Materials Handling, Inc. and to eliminate any confusion created by continuing to use NACCO in the operating company name subsequent to the 2012 spin-off of Hyster-Yale Materials Handling from NACCO Industries, Inc.
"The new Hyster-Yale Group name and logo reflect a combination of tradition and progress. While our identity may be new, we remain committed to delivering high quality and innovative products across all our brands, including Hyster, Yale, UTILEV and Nuvera," said Colin Wilson, President and Chief Executive Officer of NACCO Materials Handling Group. "The new name and logo further unify our identities and underscore our ongoing commitment to all of our brands, and create an umbrella under which the company will focus on executing its core strategic initiatives."
For more information about Hyster-Yale and its brands, visit the Company's website at www.hyster-yale.com.