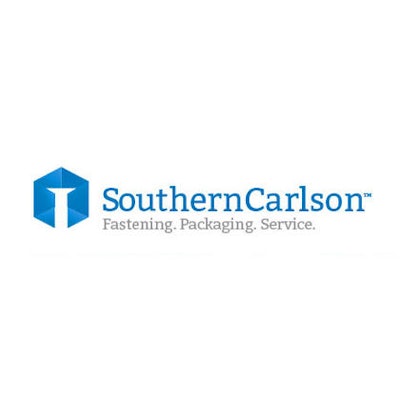 Southern Fastening Systems (Muscle Shoals, AL), Carlson Systems (Omaha, NE), and Kentec (Snellville, GA) – each family-owned – have merged to form a new company, SouthernCarlson, to serve fastening and packaging businesses.
The company has also acquired Charlotte, NC-based Duo-Fast Carolinas.
With corporate offices in Muscle Shoals, AL and Omaha, NE, SouthernCarlson has more than 150 fastening, packaging, and service centers across 34 states and Mexico. The company has nearly 900 employees.
The new company announcement helped kick off the annual Specialty Tool and Fasteners Distributors Association (STAFDA) convention last week in Phoenix, AZ.
"Southern Fastening Systems has spent the last 30 years building a similar presence in the South and Southeast, while Kentec has been doing business in the Southeastern and Mid-Atlantic markets for more than 50 years," the new company said in a release. "Bringing these organizations together as one unified business creates a greater scale and enables the new company to continue to provide the very best products at competitive pricing that our customers demand and deserve."
"When we started looking at each of our businesses individually, we realized the common thread was service," added Jim Whitley, SouthernCarlson president. "No matter what we sold, we all realized that if you consistently deliver exceptional service to the customer, you will keep that customer for life."