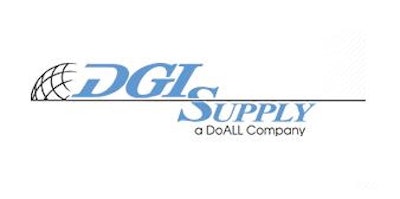 WHEELING, IL – DGI Supply, a DoALL Company, announced today that it has signed a letter of intent to acquire all assets of K & H Sales, Inc. in Northern California. The owners expect the deal to be finalized by July 1st. Gary Walker, the current President, will continue to manage the company after the acquisition.

When reached for comment, Bill Henricks, Chief Operating Officer, for DoALL Company, said "K & H's best assets are its people. Their technical sales force and value added services are the perfect strategic fit."

K & H Sales, Inc. has been in the business of selling quality products and offering outstanding customer service in the greater San Francisco Bay Area for over 60 years. K & H Sales has 3 California locations in San Leandro, Watsonville and El Dorado Hills. DGI Supply intends to broaden the inventory in each of the K & H locations. Henricks added "the additional inventory will improve service levels and DGI's additional buying power, business systems and automated procurement solutions will strengthen K & H's value proposition. With the K & H inside and outside teams providing the same high level of technical support, this move creates a stronger presence in the local markets."

DGI Supply is a full line industrial distribution company which represents over 1,500 of the best brand names in the industry. In business since 1927, DGI Supply has 49 sales offices in North America and is the most recent winner of the Industrial Supply Association's American Eagle Award. The Value-Added Partner Award recognizes the combined efforts of channel partners working together to show exceptional documented cost savings or productivity improvements for the end-user.