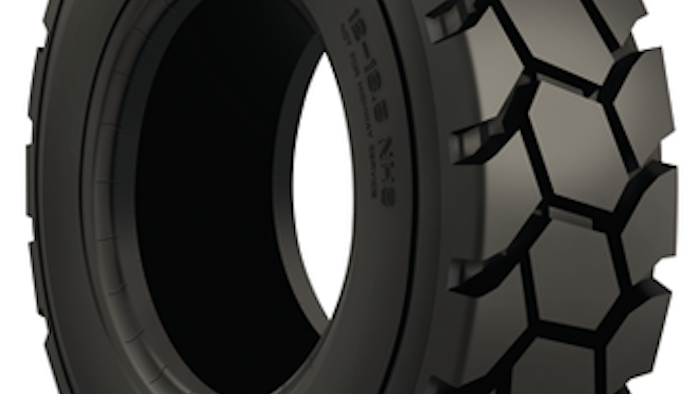 Trelleborg introduces the SK-900 Non-Directional Tire at ICUEE
Germany - Trelleborg Wheel Systems will introduce the SK-900 Non-Directional (SK-900 ND) skid steer tire at the International Construction & Utility Equipment Expo, to be held October 1-3 at the Kentucky Exposition Center. The SK-900 ND is a skid steer tire designed to offer superior performance on concrete, asphalt and other hard surfaces. Better wear is achieved from the tire's deeper tread than a standard skid steer tire, and its flat profile with reinforced sidewalls gives maximum protection. Ydo Doornbos, Managing Director Trelleborg Wheel Systems Americas, says: "SK-900 ND is designed to meet our four performance cornerstones of tire life, stability, energy savings and comfort."
For more information, please visit www.trelleborg.com.