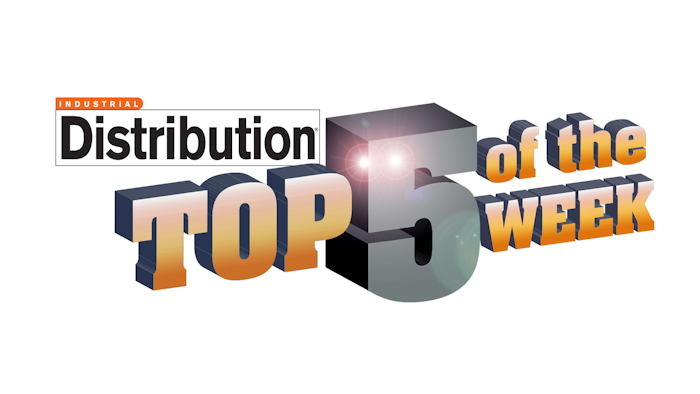 News out of four of ID's Big 50 companies leads this week's Top 5, including the latest quarterly earnings from Fastenal, HD Supply's planned headquarters expansion, and a changing of the guard at Wolseley.
Here's this week's Top 5.
Fastenal Appoints Interim CFO As Q4 Profit Falls 5.5%: In a Jan. 14 filing, Fastenal said that Chief Accounting Officer Sheryl Lisowski has been appointed the role of interim CFO, and will serve until the company can find a permanent CFO. Lisowski has been Fastenal's controller and CAO since October 2013. Lisowski, 48, joined the company in 1994. Fastenal on Friday reported flat Q4 sales of $922.8 million, down 0.4 percent from a year ago, and down 7.3 percent from Q3. Daily sales in Q4 were down 2.0 percent year-over-year. The company's Q4 profit of $111.9 million was down 5.5 percent from a year ago, and 18.0 percent from Q3. For the full year, Fastenal's 2015 sales of $3.87 billion were up 3.6 percent from 2014's $3.73 billion, while 2015 profit of $516.4 million was a 4.5 percent gain over 2014's $494.2 million.
Motion Industries Launches 1st Online Pneumatics Catalog: Motion Industries has launched its first online Pneumatics Catalog. With the needs of its customer base in mind, Motion created this catalog by starting with its broad pneumatic product offering and narrowing it down to just over 1,800 commonly ordered items organized into 13 subcategories - so customers can easily and quickly select what they need. Offering more than basic pneumatic items, the catalog goes in deeper in several product lines such as valves and actuators. Major brands such as SMC, ASCO, and Aventics are represented, and detailed specs, full-color photos, and descriptions accompany each listing.
HD Supply Wants To Expand Its Atlanta HQ, Consolidate Offices: According to a report Wednesday by the Marietta Daily Journal (Marietta, GA), HD Supply is seeking to consolidate offices and expand its Atlanta headquarters. The report states that HD Supply has asked the Cobb County development authority to issue up to $100 million in bonds so it can build a 200,000+ square foot, eight- or nine-story office tower at its headquarters in the Cumberland Area, 12 miles north-northwest of downtown Atlanta. The new office tower would cost approximately $75 million and accomodate up to 1,000 employees, likely housing 500 to 600 when it opens.
AutoCrib Produces 1,000th Industrial Vending Machine: AutoCrib, a manufacturer of automated inventory vending systems, has reached a milestone producing its 1,000th RoboCrib VX1000 machine. The RoboCrib is the first carousel based, industrial vending innovation created by AutoCrib founder Steve Pixley. Pixley, pioneered the concept of using purpose-built vending machines designed to vend inventory and industrial supplies. Pixley built the first industrial vending machine in 1994 in his garage in Huntington Beach, after identifying a need for manufacturers to better track and utilize inventory, something he experienced firsthand as president of an industrial tool distributor.
Wolseley CEO Retiring In August; CFO Named Successor: Switzerland-based Wolseley – No. 1 on Industrial Distribution's 2015 Big 50 List – announced Monday that CEO Ian Meakins expects to retire on Aug. 31, to be succeeded by current CFO John Martin. Meakins has been Wolseley's CEO since July 2009, while Martin has been CFO since joining the company in 2010. Along with those transitions, Wolseley's Board of Directors has appointed Simon Nichols as its new CFO. Nichols is currently the CFO of Wimborne Minster, U.K.-based Cobham plc, a technology company specializing in aerospace, defense, and communication. Wolseley said Nichols' start date is to be determined.