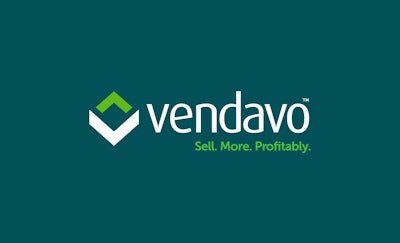 MOUNTAIN VIEW, CA — Vendavo, a provider of margin and profit optimization solutions, has announced new, advanced price and segmentation optimization capabilities for the B2B Global 2000. The new Vendavo Optimization Manager Product Suite includes Price Optimization Manager (formerly known as Power & Risk) and the newest product, Segmentation Manager, enabling enterprises to make the most profitable pricing decisions that align with how customers value their products or services. Currently, companies have to depend on data scientists, forcing them to rely solely on transactional and historical data for pricing decisions. Vendavo's solution is the only offering that combines the science of the data with expert business insights to navigate complex enterprise pricing markets, enabling companies to deliver the most intelligent pricing guidance to the front lines, along with logical rationale and supporting data.
"The primary benefits of price optimization are in margin and revenue improvements," wrote Chris Fletcher, research director at Gartner. "Gartner inquiries and reference calls indicate that a successful price optimization implementation can increase margins by 50 basis points or more, and increase revenue by two to four percent, and reduce or eliminate revenue leakage through automated price management tools."
Enterprise price optimization solutions utilize well-designed segmentation models that align company prices with how customers value their products. For the first time with Vendavo's solutions, customers have the power to create and manage segmentation models and tune them for their business by adjusting algorithmic models based on practical business logic. Vendavo Segmentation Manager™ leverages cloud-based big data architecture with B2B pricing expertise, which empowers sales teams with optimized, deal-specific target prices to negotiate more confidently.
"As the amount of data increases and market dynamics become more complex, traditional pricing models can't keep up," said Bala Tiru, vice president of product management at Vendavo. "The best option is a mix of sophisticated data and analytics with real world knowledge. One of our customers, a global chemical manufacturer with several billion dollars in revenue, implemented our data-driven optimization model in one region, while retaining their traditional strategy in another. The region with optimized pricing guidance drove an additional six percent of revenue, while the traditional region dropped five percent. We are confident that our enhanced price optimization capabilities help our customers make informed pricing decisions that drive profit to the bottom line."
Key Vendavo Optimization Manager features and enhancements include:
Segmentation Manager allows enterprises to:

Create visualized segmentation models that leverage data science and algorithms with the ability to manually tune and update suggested models to fit their business.
Test and validate the models with incorporated reports and model statistics and repeat model refreshes and updates.
Integrate with Price Optimization Manager for deal-specific pricing guidance.

Price Optimization Manager (formerly known as Power & Risk™) enhancements that provide the ability to:

Support a differentiated pricing strategy and optimization by any business dimension so that each business unit, region or product group can set optimized pricing according to an individual unit's own strategy, as opposed to a uniform company strategy.
Analyze the revenue impact of a proposed price change—at any business dimension—before providing updated guidance to the sales team.
Provide guidance ranges—floors and stretch prices—as well as optimize approval levels.
For additional information about Vendavo Optimization Manager visit: www.vendavo.com/products.