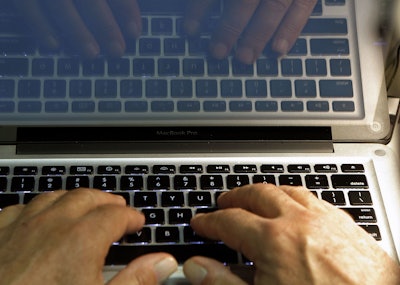 A new report suggests that the vast majority of top business-to-business manufacturers aren't meeting the online priorities of their customers.
The 2015 XConnect B2B Analysis — produced by tech company Siteworx and researchers from Syracuse University — polled company purchasing and procurement officials about several attributes of their digital experience with suppliers.
Researchers then compared their responses to the websites of prominent B2B manufacturers and found that the companies largely fared poorly with regard to complex and expensive operations, including pricing, shipping and customer feedback.
Although survey participants identified price as the most important factor on supplier websites, less than one quarter of top B2B manufacturers' sites included pricing information.
Read more: The definitive guide for better pricing.
In addition, only one-third of manufacturers provided order-tracking capabilities and just 11 percent featured the ability to download documents on tablets.
"This data serves as an eye-opener to all B2B manufacturers," said Siteworx President Ken Quaglio. "Shifting B2B buyer demographics in addition to the influence of mobile mean companies have to innovate to keep up with increased expectations around the customer experience."
The report found that top suppliers fared better in less costly and less complicated features, such as news and events, but noted that buyers tended to care less about those items.
The top-performing companies in the rankings were more likely to adopt responsive web designs and also embraced mobile apps at a higher rate than their rivals.
"In today's marketplace, companies sell 'everything-as-a-service,' which means leaders have to make the necessary investments to deliver exceptional online experiences that differentiate them from the competition," Quaglio said.
Temper Sealy International, Colgate-Palmolive, Keurig Green Mountain, Grainger and Western Digital topped the report's rankings for 2015.