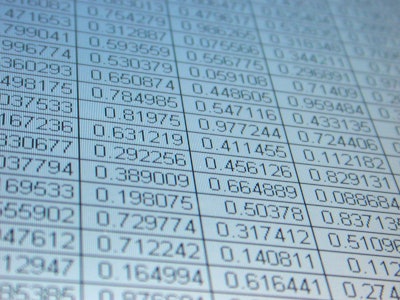 A new survey suggests that a majority of top manufacturers and distributors still rely on spreadsheets and other manual processes instead of business management software.
According to the 2015 Manufacturing Survey by Illinois-based accounting firm Sikich LLP, 53 percent of those polled used manual processes to measure key performance indicators, compared to just 26 percent that used applications such as enterprise resource systems.
"The persistence of manual processes in the industry is troubling," said Sikich's Jim Wagner. "Technology can help companies grow more efficient, lower costs and better serve customers. It has the potential to transform the industry and drive success, but companies need to make full use of it to realize gains."
Read more: WMS versus ERP: Who Wins in the Warehouse?
The survey found that companies use technology in greater numbers to improve manufacturing processes, business intelligence, reporting and customer service.
In addition, 54 percent expected their revenue to increase by more than 5 percent in 2015, while 96 percent projected hiring to remain constant or increase this year.
Although about half of respondents were more optimistic about the national economy compared to 2014, Sikich analysts said that many companies remained hesitant to expand product offerings or markets.
Almost 40 percent of those polled expected existing markets to be their top opportunities for growth, while nearly one in three planned to spend less than 1 percent of sales on new product development.
The vast majority of respondents anticipated rising tax, labor and raw materials costs over the next 12 months.
"Many manufacturers continue to adopt a cautious approach to growth," Wagner said. "But while a focus on existing markets presents less risk, it won't sustain manufacturers forever."
The 2015 report surveyed 116 manufacturers and distributors; nearly 75 percent of participants reported annual revenue of more than $1 million.