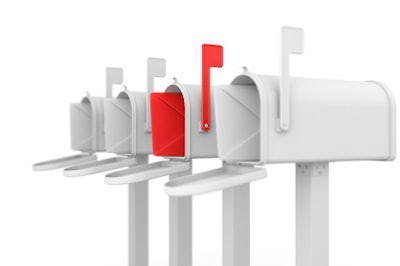 This is Part Two of a Three-part Series of Conversations with Holden Lewis, Managing Director, BB&T Capital Markets & Helgi Leja, Senior Account Executive, Fortna Inc. Make sure to check back next Tuesday for Part Three. If you missed Part One, click here.
What are your thoughts on channel growth/proliferation of channels? What is driving this trend?
LEWIS: Customers do not want to pay for unnecessary or non-value added services and distributors want to drive down the cost to serve each customer as much as possible. These dynamics have always been true, and have underpinned the historical development of channels to the customer (stores to direct ship to integrated supply, etc.). IT and Logistics are enabling further advances in channel development, enabling or expanding other ways of getting product to the customers, such as VMI, vending, printing technologies that allow creation of customized product on-the-spot, etc. These advances will only continue as more channels mean more ways get customers just the products and services they want in the most cost-effective way for the distributor, lowering the overall cost of the supply chain. Limiting pathways to the customer is competitively disadvantageous. The challenge is keeping up with the evolution, which increasingly requires a wider reach, a broader offering, and more sophisticated IT capabilities.
Holden Lewis, BB&T Capital Markets
LEJA: When you consider the impacts of e-Commerce on customer behavior, expectations, and evolving requirements, companies that fail to incorporate "direct" thinking across all of their channels will find themselves under greater pressure from all directions. Customers want to do business with companies that are easy to work with -- research, price comparisons, shopping and shipping, proactive communication, returns, etc. – all of these things must have limited or no barriers for the customer. And this "thinking" permeates all channels now. My belief is that any company that doesn't embrace new channels will be left behind.
With the growth of the direct-to-consumer (DTC) channel in the past 10 years, what are your thoughts on customers' ever-evolving expectations and how can industrial distributors be proactive in meeting growing requirements?
LEWIS: What have changed are not expectations, but rather what constitutes success. In the past, partial orders, errors, or multiple days for delivery were part of the distribution landscape. That is no longer the case. On the back of improvements in logistics and the capabilities provided by information technology, distributors have improved fulfillment performance substantially. Best-in-class distributors have aggressively embraced any means to meet customer expectations, and this has caused the customer to steadily redefine success upward. Virtually any product can now be procured the following morning, at the latest. Errors, back orders, and split shipments are very low. Cost to serve has pushed lower and lower thanks to scale, critical mass, and foreign sourcing. Channels to provide services have proliferated. The result--fulfillment services have expanded and become more customized, increasing customer confidence in the supply chain and reducing their personnel and inventory needs. And customers are not done. They continue to rank availability, selection and services as the most important things their distributor partners can bring. They may even be viewing global reach as increasingly important. Evolution of the supply chain has been a win-win for big distributors and their customers.
But this presents an acute problem for smaller distributors with fewer resources. Customers want selection and availability; that requires capital to build inventory and the accounting and IT systems to keep track of it, and the ability to expand outside the legacy lines-of-trade. Larger, national firms want national support; that requires providing services outside geographic home turf, which requires a certain degree of critical mass.
Customers want a myriad services beyond fulfillment, including vendor (or customer) managed inventory/integrated supply, bin stocking, kitting, etc. They want multiple ways of dealing with the distributor, including e-commerce. They want a distributor that brings some product knowledge to the relationship. And they want it at a competitive price, which requires efficient logistics and sourcing.
Things such as credit and EDI have become quaint, in favor of much bigger ideas, revolving around technology, efficient logistics, sourcing, and capital availability. Smaller distributors are faced with a narrowing range of options. They can get try to grow quickly in order to have the resources to make the investments that can get them to the best-in-class level. They can carve out a smaller but more specialized niche that requires deeper levels of knowledge and a more value-added approach. They can buy into the resources by seeking acquisition. Or they can remain conservative, and slowly, almost imperceptibly trend toward long-term irrelevance.
LEJA: This is the biggest change we've seen in the marketplace over the last 10 years. Customers expect (regardless of channel):
"Click of the mouse" comparison of items across suppliers (again, regardless of channel)
Proactively being informed of order status throughout order processing, shipping (tracking, and returns)
24/7/365 customer service (including technical expertise)
Personalized, value-add services
Overnight or same day delivery
Green packaging / waste reduction
100% accuracy and quality of orders (The Perfect Order)
Be easy to work with (hassle free, ease of returns)
Amazon founder Jeff Bezos once said, "…commerce is simple – you find it, buy it, and ship it….e-commerce, however, is much more about customer behavior evolving…" He was right – our clients have realized that e-commerce has fundamentally changed customers' behavior and expectations and created new demands that must be met to win and keep customers.
Holden Lewis is the Managing Director and Senior Equity Research Analyst, Commercial & Industrial Group at BB&T Capital Markets.In The Wall Street Journal's annual "Best on the Street" analyst survey, Lewis was ranked #5 in the business and industrial services industry for his stock picking abilities in 2010 and #3 in 2007.

Helgi Leja is a Senior Account Executive, Industrial Distribution Division, at Fortna. Helgi Thor Leja works with leading Industrial Distributors to drive improvements in distribution that result in top-line growth and bottom-line efficiencies. He runs the Industrial Distribution practice at Fortna Inc. which includes clients such as MSC Industrial, whose joint projects resulted in the single biggest cost-down initiative in the company's history.
About Fortna
Fortna is a professional services firm helping companies with complex distribution operations meet customer promises and competitive challenges profitably. We develop a solid business case for change and hold ourselves accountable to those results. Our expertise spans supply chain strategy, distribution center operations, material handling, supply chain systems and organizational excellence. Fortna helps companies assess their operations, develop a strategy and roadmap for future success and build a business case for investment. To learn more, ask industry experts: Call: 800-367-8621 (US) or 610-370-8000 (Int'l.); Email: [email protected]; Web: www.fortna.com.