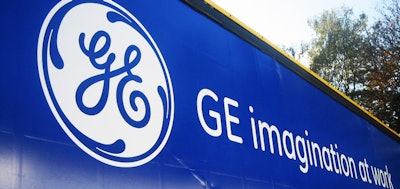 For more than 100 years, General Electric has been a staple consumer appliance brand in American homes. Necessities like the electric toaster, refrigerator, and washer & dryer, helped make GE the conglomerate it is today.
That's why eyebrows were raised when it was reported last month that GE plans to sell off its consumer appliance unit. They raised further last week when two potential buyers were named — Swedish appliance maker Electrolux, and consumer products start-up Quirky.
By all accounts the potential sale figures to be another move in support of GE aiming to return the company's focus to its core industrial business and build on it. It tried divesting once before in 2008, with Electrolux a potential suitor at the time as well, but that effort was thwarted by that year's fall financial crisis. Since then, chief executive Jeffrey R. Immelt has made a handful of moves to make GE more industrial. He sold off NBCUniversal for $30 billion in 2009. Last month he sold off retail finance arm Synchrony Financial, and acquired the energy assets of Alstom for $17 billion. That followed several other purchases in the oil and gas market.
Overall, GE looks to be shedding what isn't performing well, and getting more exclusively behind what's doing best.
"Going forward, GE is aiming to focus more on businesses like Power & Water, Aviation, and Transportation which earn around 20 percent in operating margins," Bidness ETC's Sam Quest reported in a Monday article. "Segments GE want to get rid of include Home Appliances (6 percent of total revenues) and Lighting & Energy Management (7 percent), which earn operating margins of around 4.57 percent and 1.4 percent, respectively."
In that article, Quest stated that Electrolux is in "advance talks" with GE about the sale.
Bloomberg reported that GE could get at least $2 billion from the sale, which is drastically lower than its $8 billion asking price in the attempted 2008 sale.