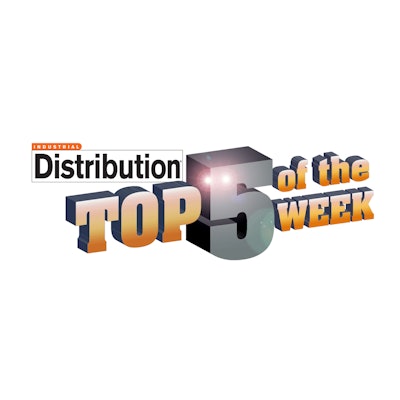 Grainger officially launched its new e-commerce offering, Gamut.com, on Monday, and news and analysis of it dominated traffic on ID since. Also making waves was HD Supply's announced $2.5 billion divestment of its Waterworks unit.
Here's this week's Top 5
Opinion - Gamut Shows That Grainger Is 5 Years Behind Amazon: In this opinion piece exclusively to ID, Applico founder and 'Modern Monopolies' author Alex Moazed shares his view that Grainger's newly announced e-commerce offering, Gamut, is an ineffective method to gain or hold market share it is competing against Amazon for.
Grainger Officially Launches New E-Commerce Offering, Gamut.com: While Grainger's new Gamut.com e-commerce offering has been accessible since early May, the company officially launched the website this past Monday morning with a press release that shared detailed information on how the website works.
HD Supply Selling Waterworks For $2.5B, Appoints Facilities Maintenance CEO: The divestment will leave HD Supply with two business units: Facilities Maintenance and Construction & Industrial. It follows the company's two other divestments over the past two years of Interior Solutions in 2016, and Power Solutions in 2015.
When You Get Outsold By The Competition, Learn From It: Salespeople lose business. It happens. It's part of being in sales. Losing business is not a big deal, but why you lose it is a big deal. Paul Reilly explains.
Reports - Contractor Killed In Accident At Target Distribution Center: One person was killed Tuesday at Target distribution center in northeast Texas in an accident involving a lift, according to officials.