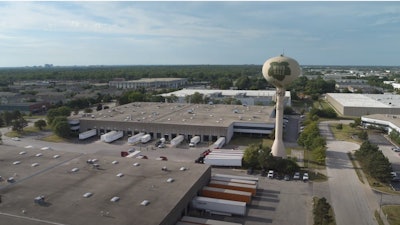 Optimas Solutions
WOOD DALE, Ill. — Optimas Solutions, a global industrial manufacturer, distributor and service provider, announced Tuesday that it will open a cold form manufacturing plant in Monterrey, Mexico, in the second half of 2024.
The Mexico production center will complement world-class fastener manufacturing facilities in Wood Dale, Illinois, and Droitwich Spa, England, and continue the company's "near-shoring" efforts to minimize supply chain risk.
"More than ever, resource availability has given way to accessibility in the form of regionalization," said Daniel Harms, CEO of Americas at Optimas. "Our expanding localization strategy enables us to be more agile with our manufacturing and sourcing capabilities for industrial customers and suppliers."
"We took great care to design our Mexico facility to mirror our capabilities at our manufacturing operations in Wood Dale so they can effectively play off each other," said Ricardo Alonzo Rodríguez, vice president and general manager of Optimas in Mexico. "This ensures customers and suppliers have access to the same engineering, tooling, manufacturing and quality processes regardless of where we produce the fasteners."
Optimas Solutions is one of only a few companies with in-house cold forming in the U.S., U.K. and, now, Mexico, which complements global distribution for fasteners and C-class parts procurement. By working with a full-service distributor that is also a manufacturer, industrial producers can take advantage of multiple procurement paths and be supported by automated replenishment services, predictive analytics, engineering creativity, a certified quality management system and existing carrier relationships that ensure reliable delivery.
"The ability to dual source adds significant strength to a customer's procurement strategies because you can combine the breadth and depth of sourcing with the ability to manufacture more complex parts locally," said Harms. "With fluctuations in demand occurring at an ever-increasing rate, procurement specialists depend on business partners that are flexible to meet production requirements."