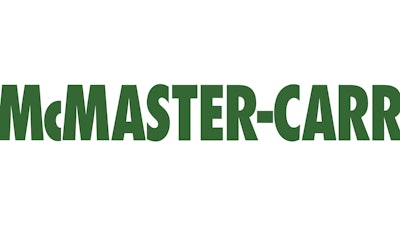 Maintenance, repair and operations distributor McMaster-Carr plans to spend $360 million to build a new distribution center and regional headquarters in North Texas, according to local media reports.
The Fort Worth City Council voted Tuesday to approve a 10-year, $18 million tax incentive package for the company, Fort Worth Report reported. In order to receive annual grant payments that would partially offset local maintenance, operations and sales taxes, McMaster-Carr would need to create at least 250 new jobs — with an average salary of $85,000 per year — within six years at the new site.
The proposed complex, located in the AllianceTexas development on the city's far northeast side, would be the suburban Chicago distributor's sixth U.S. hub, joining its Elmhurst, Illinois, headquarters and additional facilities outside Atlanta, Cleveland, Los Angeles and Philadelphia.
McMaster-Carr says it offers more than 700,000 industrial products, the vast majority of which can be delivered either same-day or next-day.
Patrick McKenna, the company's vice president, told Fort Worth Report in a statement that the new campus would "provide our customers throughout the thriving Dallas-Fort Worth region a new level of fast delivery."