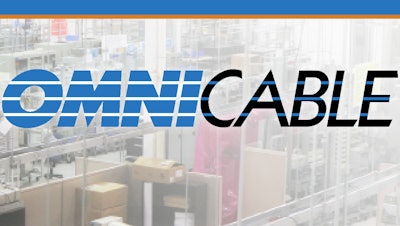 WEST CHESTER, Pa. — OmniCable has announced that its newest "supercenter" in Fort Worth, Texas, is open for business.
The Fort Worth location is OmniCable's newest supercenter; Chicago opened in 2022 and Reno in May. OmniCable's supercenters are large facilities with vast amounts of aluminum, cord and commercial products, in addition to its traditional industrial inventory.
"This location provides us additional coverage and is a great addition to our existing distribution centers in Houston, Texas, and Odessa, Texas," said Brad Cook, regional manager for the Houston, Odessa and Fort Worth locations.
"We are excited to continue to support our distributor partners' growth by bringing the products and services they have come to rely on OmniCable for to the DFW Metroplex," said Chris Bjorkman, OmniCable's central regional vice president.
The 220,000-square-foot supercenter, located at 2201 Stonemont Way in Fort Worth, offers distributors paralleling and respooling services, as well local access to millions of dollars of wire and cable and electrical products from the leading North American electrical brands. In addition, Fort Worth provides fast will-call availability and same-day shipping.