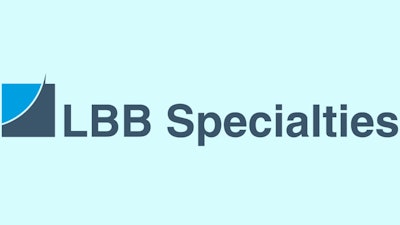 NORWALK, Conn. — LBB Specialties, a leader in specialty chemicals and ingredients distribution in North America, announced the relocation of its corporate headquarters to Merritt 7 in Norwalk.
LBB Specialties is consolidating from two original locations in Norwalk. The ribbon cutting was held on April 5, and the company began its move-in on April 14. The corporate campus is also getting its own Metro-North train station, scheduled to open in the coming months.
LBB Specialties will occupy the first floor of 601 Merritt 7.
"We are thrilled to be relocating to Merritt 7 and consolidating our Connecticut offices to a single top-tier business environment," said Maryellen Meehan, LBBS chief human resources officer. "The abundance of new amenity space, including multiple indoor-outdoor recreation, meeting, and event spaces were critical in our decision. The management team brings hospitality style and institutional quality to the workplace experience. It was by far the best choice for our return to the office."
Hank DeWolf, CEO of LBB Specialties, says the physical move undergirds the company's future growth.
"A well-designed, shared space supports the synchronization needed to continue our intentional growth and expanded offerings in the life sciences, personal care, food and nutrition, and advanced materials markets," DeWolf said.