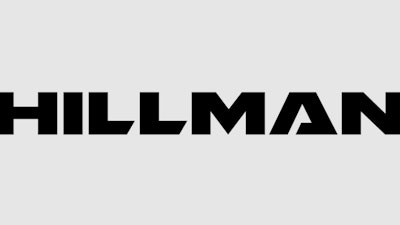 BELTON, Mo. — Hillman Solutions Corp., a leading provider of hardware products and merchandising solutions, has opened its brand-new distribution hub in Belton, Missouri, a southern suburb of Kansas City.
Relocating from Rialto, California, Hillman's new facility is approximately 305,000 square-feet and fulfilled its first shipment on April 3.
"As 85% of the U.S. population can be reached in one to two business days, the central location of the new distribution hub will allow us to better serve our customers," said Doug Cahill, chairman, president and chief executive officer of Hillman.
According to Cahill, the Kansas City facility will be optimal for logistics, allowing the facility to get products on the shelves of the more than 40,000 retail locations Hillman ships to faster than ever.
"Taking care of the customer is in our DNA and this move will help us do just that."
"We're proud that a leading company like Hillman has recognized Missouri as an ideal location for business," said Missouri Gov. Mike Parson. "Our state's advantages, including its strategic location, strong infrastructure, and low business costs, continue to attract investments from innovative companies. We look forward to the Hillman's success as it grows and creates jobs in the Kansas City area."
"Hillman's decision to open a new distribution hub here in Missouri strategically positions them within 600 miles of 135+ million potential customers, helping them reach even more customers quickly and efficiently. We are excited to welcome Hillman to Missouri, and we are looking forward to watching them grow in our state," added Subash Alias, CEO of Missouri Partnership.